Are you a fur parent looking for the perfect flooring that requires minimal upkeep? Here are some of the top picks for you: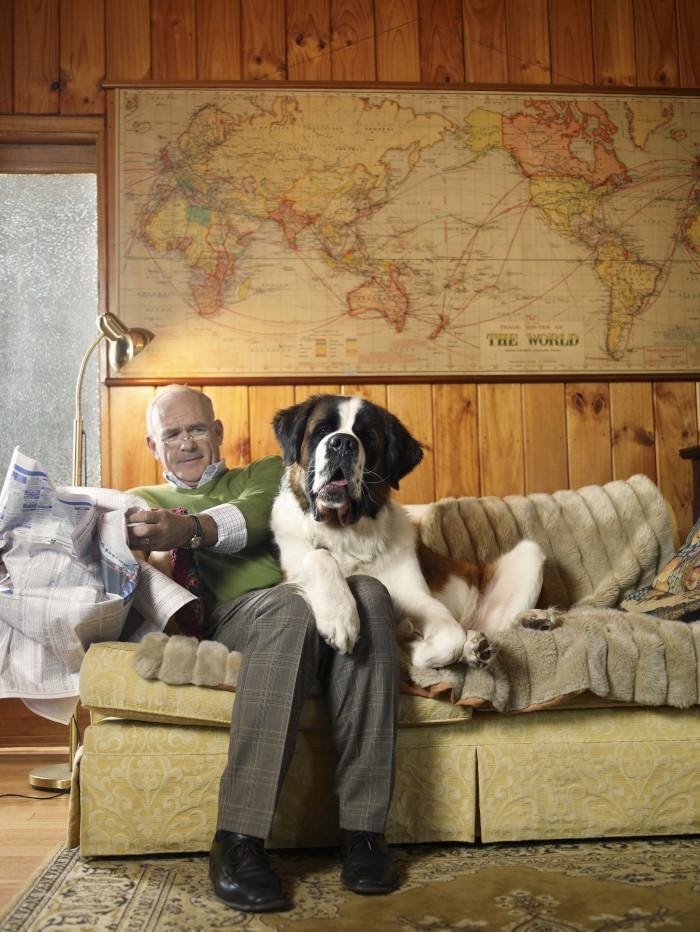 Bamboo
Bamboo is an excellent flooring for pets for many different reasons. It's harder than the hardest hardwoods, meaning it will stand up to more traffic. It won't wear out, and it's completely renewable. This makes it a good choice for those who are trying to be green. Bamboo is stain resistant, so people don't have to worry about accidents or spills. Bamboo's hardness will help save money when compared flooring that will require repairs from scratches. For those who are trying to decide between using wood and vinyl flooring, choosing bamboo floors is a great compromise. Source: BuildDirect
High-performance carpet
Pets do love carpeting; there's just something to be said about having carpeting in your home that a pet can run across and roll around upon without destroying the fibers. High-performance carpeting continues to improve in terms of spill, soil, and stain resistance, and manufacturers now produce a wide assortment of styles and textures, so homeowners are not as limited as they were 5-10 years ago. Bellera™ High-Performance Carpet from Shaw Industries is one of the newest on the market that comes not only with promises for durability, but warranties to suit. We know lots of people who have replaced carpeting in their homes and opted for a high-performance product that's both as soft as any carpet you'd want, but also durable for pets (and the active kids who keep them on their toes). Source: HGTV
Stone, tile, and concrete
Hard flooring options such as stone, tile, and concrete are most likely to withstand the constant wear and tear of clawed feet. These hard surfaces are also the easiest to clean after a wet dog does its trademark shake, a long-haired cat sheds its fur, or an untrained pup leaves behind a messy surprise. As a downside, flooring made of stone, tile, or concrete can get chilly during cold weather, and dogs may be uncomfortable relaxing on the hard surfaces. Both issues, though, can be addressed easily by scattering thick rugs and pet beds throughout your home. As an alternative solution, some homeowners may choose to install heated floorboards. Source: BobVila
Play around freely with your pet knowing that we're here to take care of any carpet troubles. Call us if your carpet needs some repair!