Carpet Stretching Services
Making Your Carpet Look Great Again
Don't Give Up On Your Bumpy Carpet Just Yet!
We all love the feeling of a soft fluffy carpet under our feet. But when that carpet starts to bump or fold, it doesn't feel or look good! Bumps, folds and buckles in your carpet are not just an eyesore, they can also cause you to stumble and fall. This can be a hazard to you, your kids or your guests! They also wear out faster, so you might have to spend hundreds or thousands of dollars on a new carpet if you don't get it fixed quickly.
We Can Stretch Out Your Bumpy Carpet and Make It Look Like New
Fortunately, you don't have to live with that unsightly bumpy carpet anymore. Curlys Carpet Repair is your local carpet stretching expert. We can stretch your carpet at a fraction of the cost of replacing it, extending the life of the carpet and making your home look and feel better than it has in years.
What is the Carpet Stretching Process?
Some people try to stretch their carpets on their own, but that's a mistake. Curlys Carpet Repair has the expertise, experience, and know-how to stretch your carpet so it looks like new again.
We use professional-grade stretching tools, including a power stretcher. We also check the tack strips to make sure they are secure, and we will even look at your carpet padding to make sure it is in good shape. This ensures that the carpet stays tight for years to come.
Our team also understands the importance of trimming the carpet professionally. Taking too much of the carpet off makes it impossible to stretch it properly. At the same time, failing to take off enough leaves bumps and ripples in the carpet. We take off the proper amount, ensuring your carpet looks great.
Contact us today to schedule your free assessment!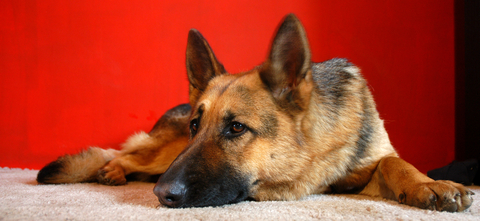 Request a Free Consultation
I'm really impressed with how well he manages to make everything look brand new with some of the nooks, angles, notches and curves he has to work around. He does excellent work.
Return Your Carpet to Its Former Glory with Professional Carpet Stretching
With time, household furniture can play a part in contributing towards your carpet's ill alignment; from moving furniture around, dragging a chair or simply shifting furniture during a routine carpet cleaning session. You'll start to find random folds, bumps or buckles in your carpet and vacuuming becomes a bumpy chore. The looser and bumpier the carpet becomes, the faster it wears out.
Do you remember how nice your carpet looked when it was new? It was flat and secure. It looked great and felt good under your feet. It didn't move when you walked on it and vacuuming was easy! Wouldn't it be great to have it looking and feeling that way again? Yes, it would! And Curlys Carpet Repair can help.
Curlys Carpet Repair Offers Professional Carpet Stretching in Vancouver, B.C.
Curlys Carpet Repair has 30 years of experience serving the Vancouver and lower mainland area. We have earned a reputation for meticulous attention to detail and guaranteed quality work. Professional Carpet Stretching doesn't require any patches or repairs. We just take your existing carpet as is, and stretch it out to remove the bumps, folds and buckles. It looks like new when we're done, but the price is much less than what you would spend on new carpet. It's like getting new carpet without the hefty price tag.
Your carpets don't have to be new to look like new. If you're tired of your carpets making your home look less than perfect, it's time to contact Curlys Carpet Repair. We'll save you thousands of dollars and have your carpet looking perfect!
Contact us today to schedule your assessment.
Professional Service
Our Professional and Experienced Carpet Technicians are ready to assist you in a friendly and professional manner.
Free Consultation
If you have a damaged or bumpy carpet, don't give up on it yet. Curlys Carpet Repair offer a free consultation. Find out how we can save you money!
Quality Guaranteed
Curlys Carpet Repair is a BBB Accredited Business and IICRC Registered. We promise to provide nothing other than high quality carpet repair.
BC + Washington
We serve a number of locations in British Columbia and Washington State. Contact us to find out how we can repair your carpet back to its former glory!
What Our Clients Say About Us
We were told by another installer that our carpet could not be repaired. We called Pablo who did an excellent job repairing the carpet. He used his special tools to cut a hole in the carpet and replaced it with another piece. The repair is invisible. Thanks!
We had an area of the carpet destroyed by a dog. When Pablo came in, he not only repaired the damage to that area but repaired other parts of the carpet as well. He did a fine job and I would recommend him to anyone who needs a carpet repaired (cheaper than replacing it.)
He went above and beyond and and fixed my carpet perfectly. He was punctual and professional. He took the time to show me what he had to do and explained the processes. Carpet looks good as new!! Thank you so much!