Do you feel like installing a new carpet on your own? Although this can be a great way to save money, it's important to remember that installing the perfect carpet can be tricky. So, before you go ahead and take on the task, read the tips below to ensure you have everything ready.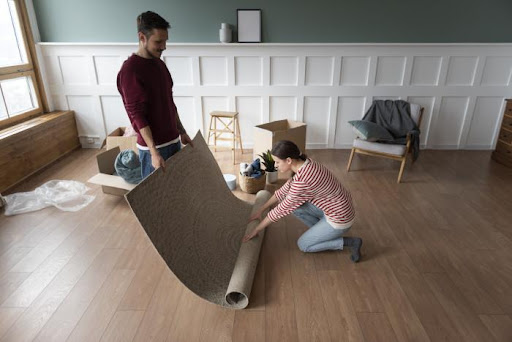 Buy a little more
Measuring and cutting mistakes often occur when performing a do-it-yourself carpet installation. Allow a little extra carpet in all directions to compensate for inexperience. It is usually better to spend a bit more on the extra carpet than to ruin an entire piece because of a mistake. Patterned carpeting generally produces more waste than other varieties because the patterns must be properly aligned at each seam. It is usually best to purchase approximately 5 percent more carpeting than the actual room measurements call for. Source: WiseGeek
Get the surface ready
Use a hammer, putty knife, and sandpaper to smooth out the surface of the floor by removing any globs of glue, errant nails, or built-up paint. After cleaning away the surface debris, sweep, vacuum, and wash the floor thoroughly, taking this opportunity to check the floor for damage. Source: BobVila
Rent instead of buying tools
To install carpet correctly, you'll need a number of professional-level tools, available for lease or rent at home centers or rental yards. Depending on the project, you will need a seam iron, a power stretcher, and a knee kicker. These are expensive tools and it is more economical to rent these tools rather than buy them unless you expect to install carpeting often. Carpet knives are indispensable for cutting carpeting. These can be purchased for $10 to $20. Source: TheSpruce
If done wrong, a carpet installation can become costly and create more problems than solutions. If you want to ensure that you're on the right track, don't hesitate to call us! We'll be more than happy to guide you in the right direction.