Are you and your family ready to enter the New Year with a bang? One of the best ways to make that happen is by giving your home a much-needed facelift, starting with some refinishing work on those hardwood floors. Here are some important things that every homeowner should know before proceeding with this project: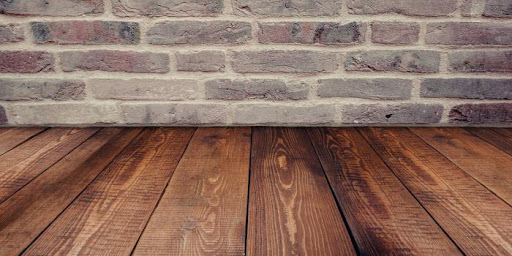 Ensure your floor doesn't just look dirty
Cleaning your hardwood floor is a no-brainer, but here's something you might not know: Dirt and mud tracked inside don't just sit on the top of the wood's surface, they scratch their way into nicks and crevices. This can leave even the floor looking dingy, no matter how many times you clean the surface. 
To bring your hardwood back to life without calling in the professionals or breaking out the sander, start by deep cleaning your wood. Sweep it thoroughly with a soft bristle broom (harder bristles can add even more scratches!) and then mop with a microfiber cloth and a non-foaming cleanser. 
If it foams, keep it away from wood flooring! It's important to avoid abrasive cleaners that might just add to the scratch-fest that's already making your hardwood look so tired. Source: Angi
Find out if a full refinish is necessary
If your floor doesn't have deep gouges and the finish hasn't completely worn through anywhere, you may be able to get away without a full refinishing job. Instead, the floor guy will lightly sand the existing finish (a process called screening) and then apply the new finish (polyurethane) right over the top. This is sometimes called a "screen and poly" job, or sometimes a "maintenance coat," and it might save you about 50% off the cost of full refinishing. Plus, since it doesn't remove any wood, there is no limit to how many times it can be done to a floor. Source: Money
Consider the season
Trowel filling after sanding is the easiest way to repair deep gashes, dings, and gaps when refinishing your floors. But if done during the wrong time of year, it's not a long-lasting fix.
Why? In a nutshell, wood compresses during the winter and expands in summer.
When you fill gaps between floorboards when it's cold and dry, the material used is often squeezed out during sultry weather. That's why it's best to fill floors when the humidity is higher during the summer.
But even then trowel filling is not a perfect fix, especially when used to patch small crevices where filler can easily come loose. What to do? Only fill larger gaps. Leaving the smaller ones unpatched will accommodate wood expansion. Source: TheSpruce
Want to know if your hardwood floor just needs a little TLC before saying yes to a refinishing project? Call us!