When you need to buy a new carpet for your home, you may be overwhelmed by the many choices you will be presented with. You will have many quality carpets to choose from so the decision of ending up with the right one can be difficult especially if this is your first time. 
If you're torn in between several designs and layouts, then check out these tips to help you on your carpet-choosing decision.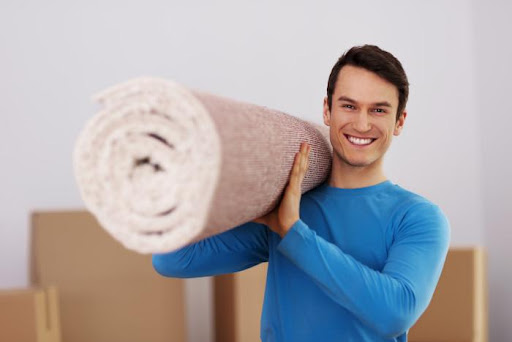 Do learn about the fiber types –

Figure out which one would work best for you. Not all carpet fibers are created equal; for example, there are natural fibers, such as wool, and synthetic fibers, which are more commonly used in wall-to-wall carpet. Understand the characteristics of each fiber type so that when you go shopping, you can almost immediately narrow down your selection.

Source:

The Spruce

Picking the Right Carpet Color –

Although it may seem simple, selecting the right color of carpeting is no easy task. The first thing you should consider is the color of your home furnishings. You'll want to make sure they complement each other. Two options that can make coordinating your furniture and carpet easier are flecked and neutral colors.
Flecked Colors – Flecked colors are found in Berber carpets, the small flecks of colors contrast with solid colors and help with coordinating your carpet and furnishings. Flecked colors come in an assortment of colors from bold brights to nice neutrals.

Neutral Colors – Neutral colors leave the statement making colors to your furnishings and wall paint. To balance any room, pick carpet that is neutral in color. This also makes updating your home easier down the road as neutral floors can be made to match almost any look.
Next, you should take into consideration how often the carpet will be walked or played on. You should avoid white or light-colored carpets in rooms where children and pets gather. However, if you go too dark, you'll be able to see every piece of dust and dander. You best bet is to choose a mid-toned carpet. Source: Style Flooring
Stain Resistance –

Durability is great, but what happens if you spill on that beautiful carpet on the very first day it's installed? Many fibers, such as Solution Dyed Polyester or Continuous Filament Polyester, have inherent stain resistance, because they don't absorb liquids easily. You can also choose a fabric with a stain treatment. Whole fiber system stain treatment protects the entire fiber and the backing, while topical stain treatment will only protect the tips of the fiber and is less effective. 

Warranties –

Be aware that many wear warranties only cover bald spots, not the normal "wear-and-tear" that most homeowners may assume would be covered, and crushing warranties usually say that if the pile height can be restored (even if only temporarily), then it isn't covered. So, while these warranties are fine, what you should really focus on is the warranty offered for the installation. If your carpet isn't installed properly, what recourse do you have?

Source: Sea Island Builders
Choosing the right carpet shouldn't be too much of a problem just as long as you follow the tips we mentioned above. If you need more help, just contact us by using the information below!