Nothing beats the excitement of finally getting the home renovation you've been saving for. But at the same time, you can't deny how the whole process can quickly get stressful if you aren't well prepared for it. So, if installing a new carpet is part of your to-do list, here's how you can make things easier for you and the installer: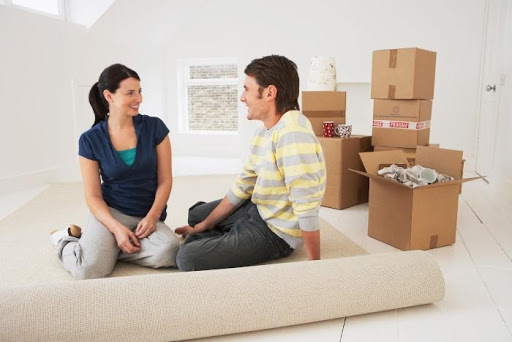 Clear the space
Move the furniture out of the space to be carpeted. You will want to put it somewhere out of the elements. If you are carpeting a single room, you can put the furniture in another room, but if you are doing an entire house or floor, you may need a garage or storage space.
If you are unable to get enough help from friends or neighbors or if you have health problems, you may want to hire furniture movers to take your furniture in and out of the house.

Source:

WikiHow
Make a path for the installers
Sure you're getting new carpet, but not at the risk of your other interior flooring. As contractors move in and out of your house, they will naturally leave behind footprints, dirt, mud, sweat, and tears. Also, they may be carrying heavy equipment behind them that could otherwise damage your other flooring. Therefore, always lay a trail from the contractor's entryway to the area that is being refurbished. Use old towels, cardboard, or drop cloths. Or you can use old carpet squares; if you're replacing your carpet during this new installation, and you're just going to throw the previous flooring away, you may as well use if for this particular purpose.
It's a good idea to adhere these materials though. Tape down the cardboard or drop clothes in order to avoid any slipping when walking or carrying heavy materials. There is no point in saving your floors if you're actually creating more hazards to the contractors themselves. On hardwood floors or tile, you may want to be careful about how you adhere items: tape may cause damage to the finish, so possibly carpet padding would be a better resistor. Source: HomeAdvisor
Install the carpet last
You want to be sure that all other remodeling projects (wallpaper, new trim, painting, subfloor repairs) have been completed before your carpet installation date.
After your new carpet is professionally installed, the installer will remove small scraps. Any large pieces will be left behind for you. Some people have these pieces cut into small rugs for their home. Binding can be applied to the edges of these carpet pieces for a nominal fee to keep them from fraying.
After all this, there is one thing left to do: Admire your new carpet. Source: AngiesList
Finding the right professional to do the job for you is crucial to the success of your home projects. If you need anyone to handle all carpet-related issues for you, simply give us a call and we'll be there!