Over the past few years, eco-friendly options have been popping in and out for different types of products and people are loving it. This is one of the reasons why the market for this one has significantly increased because of the non-stop demand.
In the carpet industry, they have also adapted in making eco-friendly options for their products and it's something that people may want to add to their home. Different materials are being used in making them and each has its own style that can adapt to the theme of your interior.
If you're planning to switch into this type of option and don't know where to start, then we will provide you with some of the top ones so that you can being redesigning your home!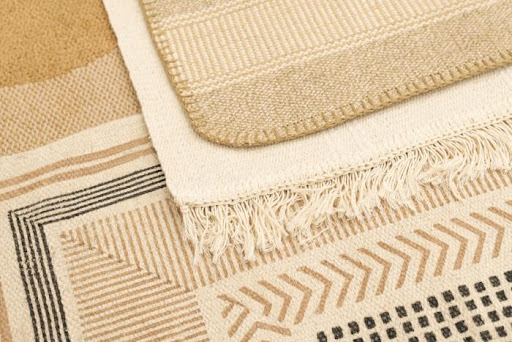 Recycled Nylon Carpets
The popularity of sustainable carpet options is rising, especially with recycled nylon carpets. These carpets are crafted from regenerated nylon fibers, often sourced from post-consumer waste such as discarded fishing nets. By diverting waste from landfills and oceans, recycled nylon carpets play a significant role in reducing environmental pollution, supporting the circular economy, and promoting sustainability. Source: de Hygienique
Mohawk
This brand's Eco-Chic line uses reclaimed, natural materials and items made from recycled elements, like EverStrand, which is produced with up to 100% recycled content. Mohawk carpet is sustainably certified by NSF and Underwriters Laboratories' Environmental Claim Validation, which verifies the recycled content of products. The Carpet and Rug Institute's (CRI) Green Label and Green Label Plus programs certify that Mohawk's complete line of carpeting will not adversely affect indoor air quality. GreenGuard's Indoor Air Quality Certified label further indicates that Mohawk products designed for use indoors meet strict chemical emission limits.
Nature's Carpet
This company makes 100% wool carpets in over 60 styles and colors. Its certifications include CRI Green Label Plus, indicating that the product has passed stringent tests of chemical emissions; and LEED (Leadership in Energy and Environmental Design) Green Building Rating System, which the company earned for using rapidly renewable, low-emissive materials as well as being innovative in design to be fully biodegradable. This carpet also meets the International Organization for Standardization (ISO) criteria for "dark green" certification. Source: Modernize
Bamboo
Bamboo is a rapidly renewable resource that grows quickly and doesn't require replanting after harvesting. Bamboo carpets are made from the fibers of the bamboo plant and are soft, durable and easy to clean. They also have natural moisture-resistant properties, making them a good choice for damp environments. Be aware that some bamboo flooring products are produced using toxic chemicals, so be sure to do your research and choose a product that is responsibly sourced and manufactured.
Cork Rugs
Cork is a sustainable and renewable material that comes from the bark of the cork oak tree. The bark can be harvested every 9-10 years without damaging the tree, making it a highly sustainable material. Cork rugs are hypoallergenic, antimicrobial and have natural insulation properties, making them a great option for those with allergies and for homes looking to reduce energy costs. Source: Green Building
Hopefully, this article will serve as an inspiration on how you can start with your journey towards an eco-friendly home. Take the time to review these options until you can finalize what's best for you. If ever you need more help or want to check the availability of these carpet types, just give us a call right away!