Is your company enforcing a work-from-home policy due to the pandemic? Creating a separate space for your work area is a must so you don't get burned out from your new setup. Here are some tips to help you out: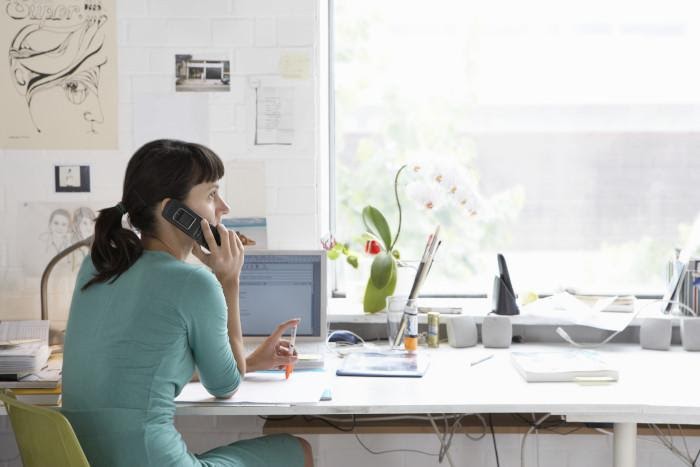 Choose the right carpet
A carpet with a low profile is ideal for office environments. A short pile provides easier movement for an office chair on wheels and better accommodation for heavy office furniture and equipment.
Looped berber styles can be ideal for home offices, as they are generally lower profile than residential cut-pile carpets. If you are considering a berber, I would consider a level loop (where all the loops are the same size) as opposed to a style with varying loop heights, which can increase the potential for snagging.
If you prefer something with a more cozy, residential look, you may want to consider a cut and loop. Most cut and loop styles feature short cut fibers paired with small, tight loops. Often, the placement of the loops forms a pattern in the carpet. Source: TheSpruce
Go green
Studies suggest that we can make our workspaces happier and healthier through the power of nature. Viewing countryside scenes such as trees or water can reduce stress, anger and exhaustion while increasing levels of happiness, energy and cognitive function. Try popping an indoor herb garden or bonsai tree on your desk. Alternatively you could select a piece of wall art which depicts the natural environment. Source: CountryLiving
Stay organized
It's no secret. Home offices can get messy – fast. To keep the piles at bay, it's tempting to stock up on organizational bins, drawers, etc. There are about a million great options on the market to help you keep your home office in top shape. The only problem is that it's all too easy to bring a bunch of them home without actually implementing them.
Before you start stocking up on drawer organizers and filing cabinets, put some thought into how you actually organize. What works well for you in the rest of your house? If you're already in the habit of scanning your receipts and keeping things digitally, why buy a filing cabinet for your home office? If you have a single favorite pen you always use, why buy a pen cup? Don't get sucked into the office organization hype. You have the flexibility of creating your own workspace. Do it in a way that will work for you long term. Remember, decorating a home office in a way that doesn't feel too sterile is much easier when you've avoided accumulating piles of bins, folders and organizers. Source: Freshome
Your home office will be more comfortable if you have carpeting beneath your feet. Don't forget to contact us if you have any carpet needs!