There is no one-size-fits-all solution when choosing your home's flooring. Every room, lifestyle, and budget have different needs and factors to consider. That's why in this blog post, we will explore all the key elements involved in determining what flooring is right for you.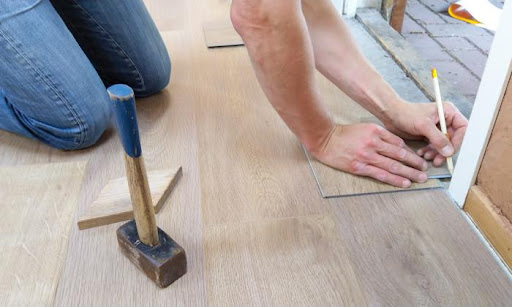 Are you looking for flooring that requires little maintenance?
Your Answer:

Absolutely. It Is My Primary Concern

Choose This Flooring:

Any form of resilient (vinyl) flooring is best, such as tile, sheet, or plank. Laminate flooring is a close second, only because it needs special cleaning methods. Because wet mops can ruin it, use an extremely damp mop or a system like a Swiffer Wet Jet.

Your Answer:

It Would Be Nice, But It's Not the Most Important Thing

Choose This Flooring:

With solid hardwood, you trade beauty for maintenance. No matter what the manufacturers say, it takes work to keep solid or engineered wood looking good, but it's worth it. Keep high-traffic areas covered with throw rugs and runners to cut down on maintenance.
Source: TheSpruce
How would you describe your style?
DO: Consider your home's layout. Got an open floor plan? Using the same flooring throughout the space will create a clean, continuous appearance. 

DON'T: Forget about your home's architectural integrity. By all means, make your home a reflection of your personal style. (Get inspired by these super-cool floor ideas.) Just keep in mind that staying true to your home's innate style will pay off when it's time to sell. 
 
Tip: Hardwood floors are the goof-proof option.
Hardwood is a win-win when it comes to architectural style. It's equally at home in both classic and contemporary abodes. You and your eventual buyers will never regret the choice.
It's practical and beautiful; hardwood is strong enough for kitchen duty, but adds a homey and classic touch. Source: HouseLogic
How much is your budget?
Keep in mind that along with the cost of the floor material, you may need to incorporate the cost of underlayment, delivery, and installation, as well as removal and disposal of your previous flooring. Don't forget to factor in any additional materials such as baseboards, stains, or adhesives. Source: HGTV
If you want to dive deeper into this topic and ask more specific questions relevant to your needs, give us a call! We'll help you pick the flooring that will perfectly suit your home.