Are you thinking about giving your home a carpet makeover for Christmas? Consider choosing polyester carpet fibers. Here are some of its best characteristics: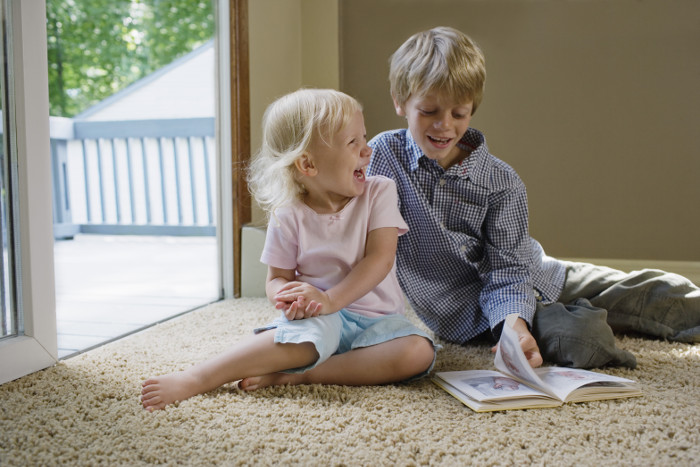 Eco-friendly
Many polyester carpets, called PET (polyethylene terephthalate) contain content made of recycled plastics such as water bottles. This can make polyester a "green" option, and also helps strengthen the fiber to help it last longer. Polyester is also naturally stain-resistant and easily recyclable. Source: HouseTipster
Durable
One noted weakness of polyester is that it is not as durable as nylon carpet fiber. Historically, polyester couldn't come close to the strength of nylon and thus was recommended for lower-traffic areas of the home.
Today due to many technological advancements, the gap between polyester and nylon has been drastically reduced. Manufacturers have been working to improve the performance of polyester, and now polyester is stronger and more durable than ever before. Manufacturers are confident in the longevity of the new polyester, demonstrated by the longer warranties the higher-end polyesters now carry.
Whether its durability can match that of nylon, at this point, only time will tell. With this new generation of polyesters on the market, it will be a few years before we can fully compare their performance against both nylons and polyesters of the past.
Affordable
Relative to nylon, polyester carries a lower cost, due to the lower cost of raw materials and production. Thus, it is a great option for budget-driven renovations, and it offers good value for the money. Polyester carpets are available at almost every price point and quality, offering a vast selection of styles. Source: TheSpruce
Stain-resistant
Polyester is fairly easy to clean. Like olefin, it resists almost all water-based stains but is susceptible to oil stains. Once oil gets into the fibers, it's difficult to remove. Polyester fiber carpets can shed individual fibers. They may also be susceptible to pilling, in which loose fibers become entangled with each other and form little particles on the surface. Source: Home.HowStuffWorks
Not sure whether polyester is the best option for you? We can help identify the best type of carpet to use for your budget and needs. Call us today!