Need a carpet replacement done? We will do it for you hassle-free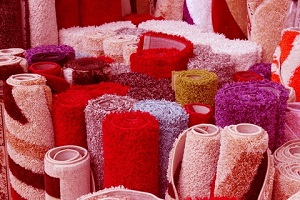 Has your carpet outlived its years, has it surpassed all carpet repairs possible and survived too many carpet damages that now there's more floor than there is carpet?  Then it's time you got yourself a new carpet. Finding a new yet affordable carpet  doesn't have to be a hassle or a chore either, there is a dynamic variety of carpets you can buy at a bargain of a price.
Finding the ideal carpet can be fun and easy. To start you off, there are four main types of carpet;
Texture or cut pile carpet that have a more conservative look and feel, and a smooth surface
Loop or Berber carpet that is designed to be durable and take on a lot of activity with ease
Friez or twist carpet that is more trendy and stylish, and instantly adds a touch of contemporary look and feel to a room
Pattern, cut and loop or sculptured carpet that adds a distinct flair and character to a room
All you need is to identify the texture, fabric or shade that matches your taste and style in carpets and Curlys carpet repair will do the rest for you.
 What do I do?
You have already taken the first big step, deciding the time has come to replace your carpet. Think about the type of carpet you would like, browse through Curlys carpet repair's dynamic collection of carpets and let our team of carpet repair and replacement experts do the rest. We will;
Assess your floors and consult with you on the best carpeting solutions that match your needs
Remove the old carpeting and start on the subfloor surface preparations
Work hand and hand with you on selecting the best carpet
Provide timely deliver and install the carpet professionally, quickly and at your convenience
Ensure the new flooring is entirely and meticulously carpeted
Make sure immediately after the carpet installation is done, the area is properly tidied up, debris free and clean
Assess and inspect the final job with you to ensure you are entirely satisfied with the quality and results of the job
Advice you on the best maintenance techniques
Replacing your old carpet is that easy and with Vancouver's carpet replacement options offering such an amazing variety to choose from, it's also fun too.
Why should I do it?
Because a worn out, old carpet is as good as no carpet at all. So why not skip the irritation and hassle that comes with an old carpet and install a new carpet fast, easily and hassle free. Get rid of a carpet that is full of;
Carpet bumps
Cigarette, heat lamps, warming lamp carpet burns
Pet urine carpet stains or years of food and drink stains
Water and moth carpet damages
Snags, dents and unravelled ends of your carpet
So don't be burdened by your worn out carpet, get a brand new carpet installed at an affordable price. All you have to do is pick the carpet of your choice and Curlys carpet repair will deliver and install it for you. In Vancouver carpet replacement is just that easy.