From the floors in your kitchen and bathrooms to the tiles in your shower, there's an awful lot of grouting work that needs to be done on a regular basis. But how do you know whether to clean or regrout? Find out below!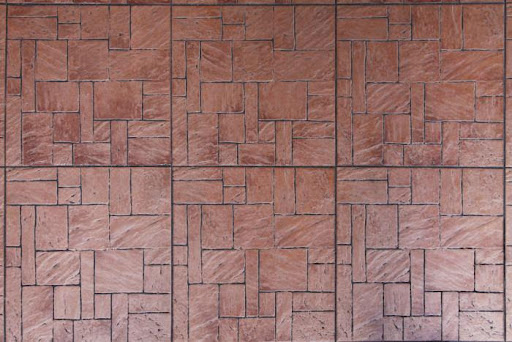 Why is grout important?
Grout serves several purposes for a tile installation. It helps even out inconsistencies in tile sizes and helps prevent damage to tiles in the case of normal house settling or flexing. In the bathroom, grout also helps to prevent water from seeping between the tiles and rotting away the substrate behind it. Unfortunately, water can eventually wear down the grout, causing growth of mold and mildew and cracking of the cement. Normal house settlement and time can also damage the grout in your home. Source: Hunker
How to clean it?
In some cases, the grout might just be stained or dirty, particularly if you are dealing with a floor that gets a lot of traffic. There are plenty of grout and tile cleaners on the market, but hydrogen peroxide and baking soda may work just as well.
Pour a little hydrogen peroxide onto the grout lines and use a grout brush to work it in for a few seconds.

Then pour baking soda on top and brush your little heart out.

Clean up with water after you have covered the entire area, and your tile and grout will look fresh and new.

Source:

BobVila
How to re-grout?
Good news: If you do need to re-grout, you won't have to remove all of the original putty; you will need to use the same grout type if you are touching up certain areas, says Donalson. Replacing grout due to mold doesn't always involve taking away all of the existing material, either, he adds. 
When undertaking a re-grout project, don't take any shortcuts or a partial approach—get it all done in one shot. "By doing all of the re-grouting at once, you save time so that you don't have to do different parts again every couple of months," continues Donalson. Once you've taken the grout away and cleaned the sections, you can then begin to apply new grout. Source: MarthaStewart
What do you think you need to do at home? Clean or regrout your tiles? Whatever it is, let us take care of it for you. Call us!