Taking care of your home involves many tasks. From simple repairs to more complex work, most people try to DIY before calling the experts. While some jobs are perfectly suitable for the savvy homeowner, other tasks should only be carried out by experienced contractors. Here are some of them: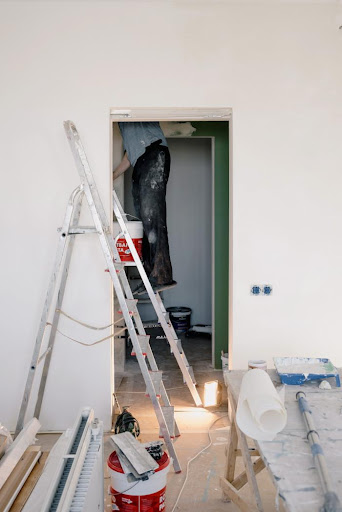 Roofing
Your roof is what protects your home and everything in it from the elements. Think long and hard before trying to make any repairs yourself–just one mistake could result in a leak that will put all of that at risk. Plus, roofs are steep and this makes them very hard to work on. Overall, repairing your roof is a job often better off left to the pros.
Hardwood floors
Hardwood floors are beautiful, durable, and timeless, but they do need to be refinished every once in a while in order to retain their beauty and resilience. The only problem is, this is a very difficult job to get right. If the hardwood is being exposed after years of being covered over by carpet or laminate, the task is even greater. And the resulting dust cloud from sanding all of the adhesive off of the surface can be toxic. Don't risk it – have a professional handle this kind of job for you. Source: Homes
Sheet flooring or wall-to-wall carpet
Because homeowners are so accustomed to installing plank or self-adhesive tile flooring, it's easy to think that all flooring is simple to install. Not so with sheet vinyl flooring or wall to wall carpeting. Large format materials are difficult to source, transport, lay out, and cut. Let the pros do this job. Source: TheSpruce
Weight-bearing walls
Unless you have training and experience tearing down, reconstructing or otherwise altering load-bearing walls, you should probably leave a task like this to the professionals, as it could be dangerous to do on your own.
Plumbing
If you're remodeling a bathroom or fixing up a kitchen, you may find yourself in need of new plumbing or water routes. This can be a complex job, best left to professionals. Source: Clutter
Home repairs can sometimes be simple and straightforward enough for any homeowner, but there are many instances in which it is best to call a contractor. Don't take chances with costly repairs that could cause further damage if done incorrectly. If you need help with anything carpet or flooring-related, give us a call and we'll be more than happy to help!