We all love a beautiful decoration that can add value to our homes. Especially during the holiday season, you have to protect your flooring from the food that might get spilled, while still making your home look good. If you're still thinking twice about area rugs, let the following reasons change your mind: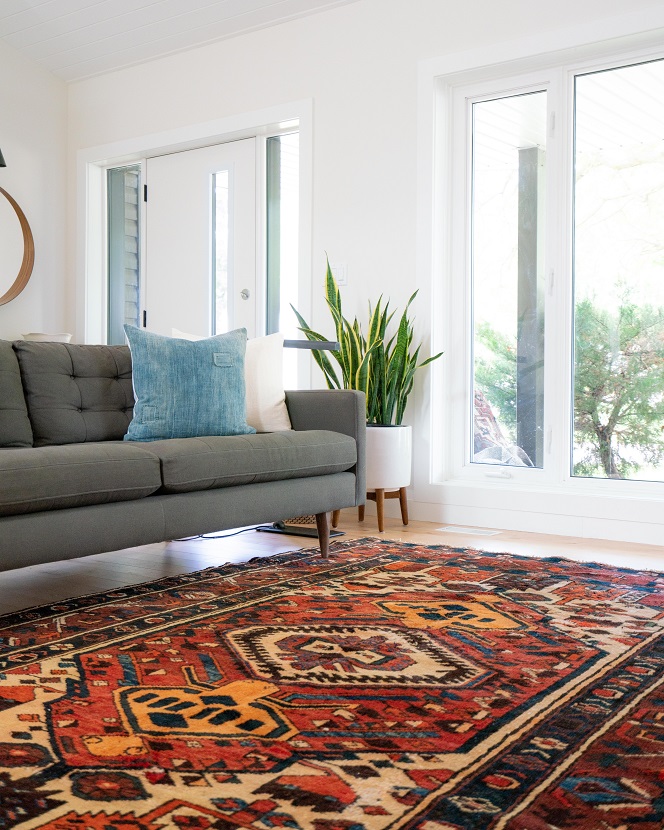 Photo by Ryan Christodoulou on Unsplash
Less noise
An area rug will significantly decrease the noise in your space. Not only is carpet quieter to walk on than a hard surface floor, it also absorbs sound from the air. Do you notice that your room has a slight echo? That is because the hard surface floor does not absorb sound in the same way that carpet does. Lay down an area rug, and listen to the difference. Source: TheSpruce
Creates a cohesive look
Walking into a large room without an area rug can feel a little bit like walking into a middle-school dance — there are several small groups lining the perimeter of the room looking unsure of what to do. An area rug connects everything and makes it feel nice and cohesive. Alas, if only there had been an area rug at all those awkward middle-school dances. Source: SheKnows
Keeps the floor clean
Whether you have hardwood floors or carpet, a rug can help protect against spills, stains and scuffs – this is especially important if you're renting! Place one in high-traffic areas like the lounge room, or in areas where the kids play and eat. Indoor/outdoor rugs are great as they are durable and easy to clean. Source: HomesToLove
There are all sorts of area rugs available in the market; you'll surely be able to find one that fits your home's aesthetics. Have any problems with your carpet or area rug? We got you covered! Call us anytime.