Out with the old and in with the new! If you're looking for a way to update your home, why not start from the ground up? Give your floors a makeover with 2023's hottest carpet trends below.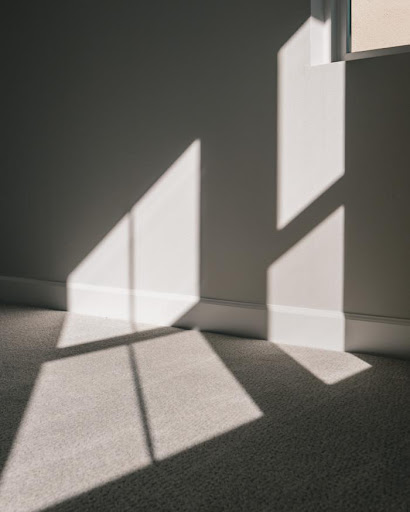 Neutral color
While carpet trends are showing that we can be going bolder with our colors and prints, there's also a strong trend for using carpets for their most renowned quality – adding warm, cocooning, comforting vibes to a room. And this coziness is only enhanced with toasty, earthy tones. These rich terracotta and ochre shades are ideal for bringing in deeper hues to a neutral space without overwhelming those softer, paler shades. 
'The ever-popular and easy to live with greige, beige, and natural earthy tones, which have been so popular for rugs and carpets this year, can be paired with warm, deep hues to add richness of tone while maintaining the calm spaces we still crave.' explains Lynn Llewellyn-Jones, color consultant for fibre. 'Add rich shades of terracotta (Italian for burnt earth), deep Ochres; a naturally occurring pigment in clay and sophisticated and richly pigmented pinks to continue the natural theme while adding great warmth and depth to your scheme.'
'These colors make us feel grounded and secure, optimistic and energetic; ready for a new year, a room refresh or simply to lift us up after a long period of uncertainty. We are set to see more complementary 'mix and match' flooring where toning colors are used across multiple rooms to offer a varied yet cohesive feel to the flooring. Using this coordinated variety between runners, stairs, living rooms and bedrooms rather than the same flooring throughout the home can make a subtle statement and allows us to control a flow of energy for different moods in different rooms.' Source: Livingetc 
Carpet tiles
Carpets covering a whole floor might be something you are familiar with. Shifting from the monotony of a single shade, patterned carpets that replicate a form of tiling can be used to add flair to the space. Carpet Flooring 2023 can extend beyond tiling shapes and get in more decorative designs that can adorn your floors adding a unique character to the space. Source: ArchitecturesIdeas
Natural fibers
Not one to decorate with color? Fear not. "Materials like jute, wool, and sisal will also continue to be a neutral staple," Wahler adds. "We expect to see our rug designers playing with textural variations and designs a lot more in the new year!" Jen Dallas who runs an eponymous design firm and will be releasing a rug collection next year echoes these sentiments. "Natural fibers like seagrass and jute make great underlay rugs for a smaller vintage rug of choice," she shares. Source: TheSpruce
If you're not quite sure where to start or which style would be best for your space, we can help. We'll work with you to find the perfect carpet for your home and budget. Give us a call today!