Are you looking for the best type of carpet for your home? One of the top choices for most consumers is the berber carpet. Find out why below: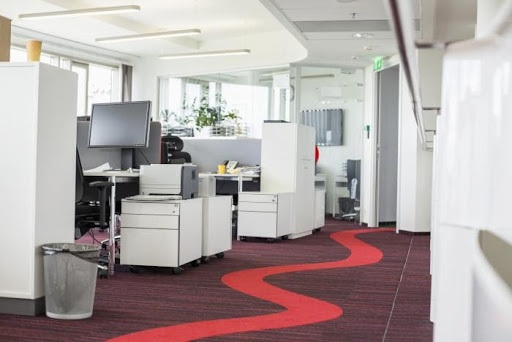 History
The history of berber carpet dates back several centuries. Originally handmade by artisans working in the berber region, the carpet featured bold colors and unique designs. Modern berber carpets now feature some of the same designs, but most shoppers prefer a neutral design in a color that matches the rest of their home. The carpet features a strong backing made from nylon or another material. Manufacturers wrap the carpeting material around the backing and pull it through the front, which results in large loops. Though traditional berber carpet used wool, modern manufacturers now use a combination of different materials. Source: Improvenet
Features
When choosing a modern Berber carpet, your options include:
Loop style:

 The size of the loops can vary from low and tight to high and loose. The loops can be a uniform height or they can vary in height.

Color:

 While traditional Berber carpets are bright, modern Berber carpets can be virtually any color, including a vast array of neutrals. A popular option is multicolored Berber carpet with flecks of color throughout.

Carpet fiber:

 The highest-quality (and priciest) Berber carpets are made from wool and nylon. Berber carpets can also be made from less-expensive olefin (polypropylene), polyester or a mix of fiber blends.

Source:

FamilyHandyman
Pros
In addition to the relatively low cost, a big advantage of Berber carpet is that it is fairly easy to clean spills and stains. Because of the looped construction, spills tend to sit on the surface of the carpet, so if you can get to them early, you will likely be able to prevent them from sinking into the fiber.
Many Berbers are multi-colored or have the traditional color fleck, which makes them great for hiding soiling and any stains that do occur.
Cons
One disadvantage of Berber is the possibility of snagging and/or running. With a loop construction, things can get caught in the loop and pull it out. It does require a lot of force to snag a Berber. It could happen by dragging a piece of furniture across the carpet; it is not likely to happen by driving a toy car on the carpet. Source: TheSpruce
Are you interested in having berber carpet installed? Or perhaps you already have it at home but it's starting to look outdated or worn out? We can help you. Call us!