Marble is a beautiful and durable stone that has been used for centuries. It's often seen in kitchens, bathrooms, and other high-traffic areas because of its durability. In this article, we will discuss the different varieties most homeowners choose for their homes.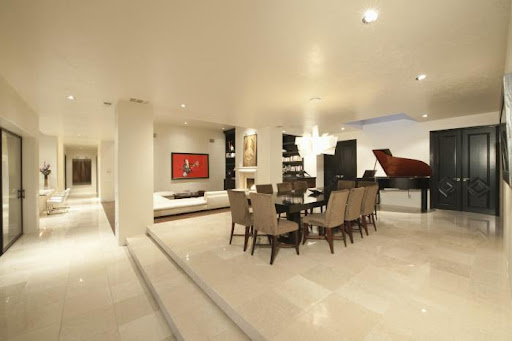 Carrara 
Mined in the quarries of Massa-Carrara in northwestern Tuscany, Carrara marble arrives at worldwide locations in massive blocks. Slabs are cut from the blocks and either honed, giving them a satinlike, smooth matte finish, or polished to a shiny gloss. Distinguishing true Carrara marble from others is like identifying gemstones. You have to know what to look for. Carrara marble has a white/gray background with delicate blue-gray veining that's evenly spaced. The whiter the background, the more costly the slab. Source: HomeGuides.SFGate
Calacatta
Calacutta marble is another type of Italian marble, mostly found in the Carrara (yes, do not be confused) region in Italy. Calacatta marble is whiter and smoother than Carrara and has more darker and dramatic veins which are thick and generally run in a mesh on the entire surface, as seen in this picture. You could use marble on the counter top, and match the walls with marble effect wallpaper too for a great looking kitchen. Source: Homify
Emperador 
Quarried from three regions in Spain, this stone varies from the whites and grays associated with Calacatta and Carrara and comes in different shades of brown. It typically exhibits fine grains with irregular veins. Its darker color makes it an ideal choice for a high-traffic floor or a charming fireplace surround. 
Crema Marfil 
Also quarried in Spain, Crema Marfil comes in many tonal variations. The most prevalent and well-known tiles have a light-beige or yellowish color with uniform backgrounds and veins varying in intensity and irregularity. Crema Marfil is typically used with other darker and more colored natural stones, and is commonly found in exterior cladding, flooring and decorations. A large reserve and wide market availability makes this an appealing choice for homeowners and architects. Source: BuildDirect
Do you have marble tiles at home that need repair? We can help! Call us today to get a free estimate.