Are you tired of thinking about new ways to treat your significant other this Valentine's Day? There are plenty of options to enjoy without having to leave the comfort of your own home. Here are some: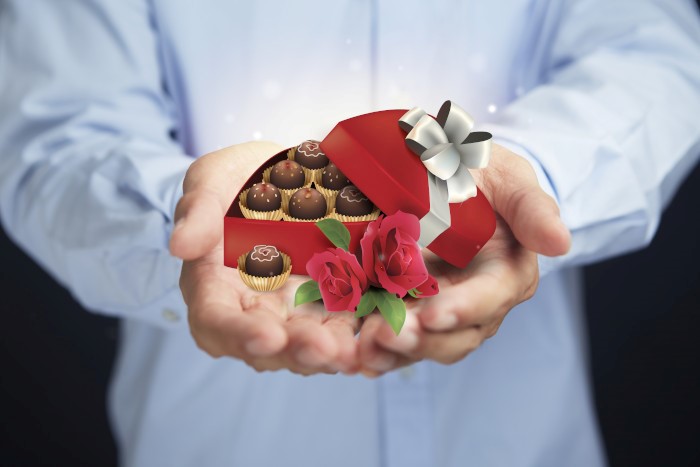 Have a picnic on your carpet floor
Unless you live in a warm climate, February isn't typically considered a great month for picnicking. Instead of waiting for warmer months to roll around, pack up a picnic and head to your living room. The Homesteady prepared a lovely wine and cheese plate that's perfect to enjoy next to a fire. Once you've had a picnic free from bugs and sticky grass, you may never go back to the real thing.
Eat s'mores with your smoldering hot date
Here's another idea perfect for those of us counting down the days until summer. Pick up some chocolate and marshmallows and channel your inner child with an indoor s'mores station. If you have a gas range, you can toast marshmallows over your stove. Otherwise, bake a sheet of s'mores and enjoy over Netflix and wine.
See who can create the most inventive s'mores and create your own concoction named after your loved one. Source: TheSpruce
Take a romantic, spa-worthy bath
For a bubble bath worthy of a honeymoon suite, surround the tub with candles, sprinkle rose petals in the water, and set a tray of chocolate-covered strawberries and a bottle of champagne within arm's reach. Source: CountryLiving
Go to the heart through the stomach
Start researching good recipes for a romantic dinner for two, get the right ingredients and prepare a couple of practice dinners to make sure you've got your technique and presentation down pat. Cooking for someone can be a big turn on and you can create some incredible meals without spending too much money. Take it up a notch by dressing classy, decorating your dining room and presenting your partner with a printed menu. Source: LifeHack
Have the carpet ready for your hot date by having it cleaned a week before! And don't even worry about chocolate or wine stains afterwards, because we can erase it like nothing happened. Call us today to book your appointment!