They say the kitchen is the heart of the home. So, if you're designing your kitchen, think carefully about which kind of flooring you want. Here are bang for the buck options that you'll surely like: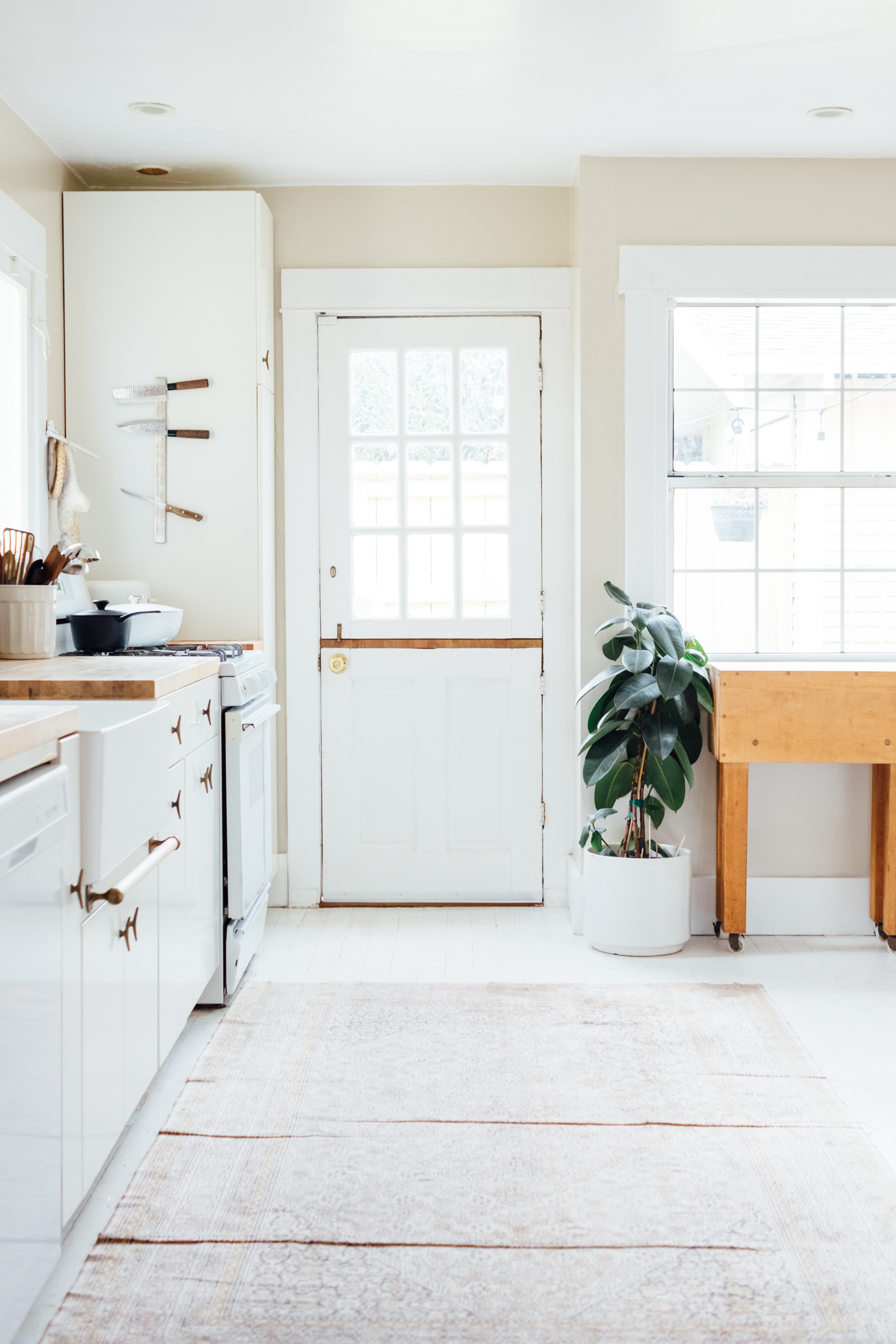 Photo by Paul Hanaoka on Unsplash
Vinyl Planks
You'll be amazed by the quality and appearance of today's vinyl planks, which closely resemble hardwood flooring. With vinyl planks, you don't have to worry about scratches from furnishings and grit or stains from spills. With looks that mimic maple, cherry, and even reclaimed oak, there's a cheap vinyl flooring option to enhance every kitchen style. Source: BHG
Plastic Laminate
Laminate has a rightful place among cheap kitchen flooring options, but it must be said that it's not the most durable choice for this room. The hard resin surfaces of the planks are plenty scratch- and stain-resistant for kitchen traffic and abuse, but the seams between planks are vulnerable to water damage. A leaky dishwasher or forgotten spill can cause the planks to bulge along the edges, so you must be mindful of standing water, and avoid wet-mopping altogether. For a kitchen, choose a flooring designed to be moisture resistant.
That said, a laminate floating floor in the kitchen is a doable day-long project, and lots of people don't seem to notice that it's not really hard wood. If you're willing to spend more, you might look into "water-resistant" laminate, which is guaranteed to resist standing water for a specified period (such as 24 hours).  Source: TheSpruce
Carpet Tiles
A fun and practical addition to the kitchen, carpet tiles can create customized rugs to add softness to work spaces or highlight eating areas. Choose from a variety of colors, patterns, and styles to produce any look. The backing inhibits mold and bacteria, and the tiles can be easily removed, rearranged, or replaced. Source: HGTV
You think carpet's too difficult for a kitchen? It's not. We got you covered! Call us for any of your carpet needs.