Are you thinking about turning part of your home into an office so you can work more peacefully? Lessen the noise and distractions by following these simple steps: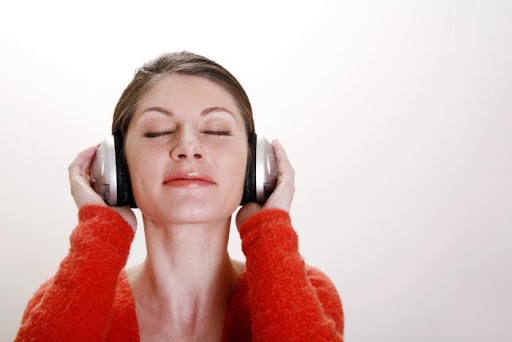 Install a carpet
Thick padding installed underneath dense carpeting can help reduce the noise in a large room. If you have wooden or tile floors, add a large area rug to muffle the sounds within your room. Situate a non-skid rug pad under your area rug to further reduce the noise level. Position an area rug on top of low-nap carpet to provide an additional layer of sound absorption. Carpets or rugs that are plusher and cushier absorb noise better than their thin counterparts. Source: HomeGuidesSFGate
Use heavy curtains
Good curtains work wonders against street noise coming through flimsy windows. Thicken the material between the room and the noise with lined curtains, window dressing made from bulky fabric like velvet, or specialty noise-absorbing drapes (which usually have a thick wool core stitched between the decoative fabric). Source: ApartmentTherapy
Replace your windows
Newer, better windows are nearly always better at slowing transmission of exterior sound. Many homeowners install triple-pane windows as much for their sound-deflecting qualities as for potential energy savings.
If you have older style aluminum-framed windows, you are better off with vinyl, fiberglass, or wood framed windows. These older windows do not have a thermal break between outside and inside, making the inside colder.
Storm windows add yet another layer of glass and can be self-installed, saving money. While their sound reduction qualities are only minimal, storm windows are easy to put on, easy to take off, very cheap, and not visible. Source: TheSpruce
If you want to have carpet installed in your new home office, contact us and we'll even give you some advice on which type of fiber will suit your lifestyle best!