If you've ever had a child come home from trick-or-treating covered in chocolate, you know the panic that sets in when you realize the mess they've made. Not to worry—removing chocolate stains from carpet is actually quite easy. Follow these simple steps and your carpet will be looking good as new in no time!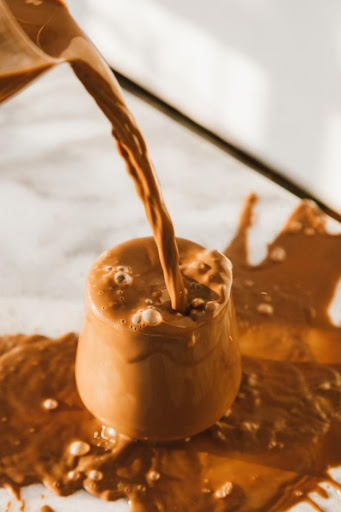 Scrape off remaining residue
Lift away the chocolate solids with a dull knife or another similar utensil. If the chocolate melts, try placing an ice cube on it for a minute to harden the chocolate, which may make it easier to lift away. Source: TheSpruce
Do a patch test
Before trying out any cleaning solutions, test a small amount on a patch of carpet. Wait 20 minutes to ensure the product will not damage your carpet. If your carpet starts to turn brown or lighter in color, immediately rinse the solution with cold water. Stop and call a professional. Source: WikiHow
Make use of household cleaners
Use a carpet cleaner to remove the remaining chocolate stains by spraying the stain generously. Let the solution sit on the stain for a few minutes, and then blot with a clean, wet cloth working from the outside of the stain to the center. You can also mix 1/4 teaspoon of dish soap or laundry detergent into a cup of room temperature water and apply it to the stain with a clean cloth, working again from the outside to the center of the stain. If the stain still remains, repeat the cleaning process.
Let the area dry
Remove the cleaning solution you used by rinsing the area with a clean cloth and cold water. Blot the area dry with paper towels. Allow the area to air dry, and then vacuum it before anyone walks over the carpet. Source: SFGate
Have you been trying to remove pesky carpet stains, but they just won't budge? Give us a call! We can make your carpet look like new in no time.