Mixing and matching tiles can be a daunting task. There are so many different types of materials, sizes, shapes, textures and colours to choose from that it is hard to know where to begin! The good news is that you don't have to stress about finding the perfect tile for your space because there are plenty of ways that will work just fine.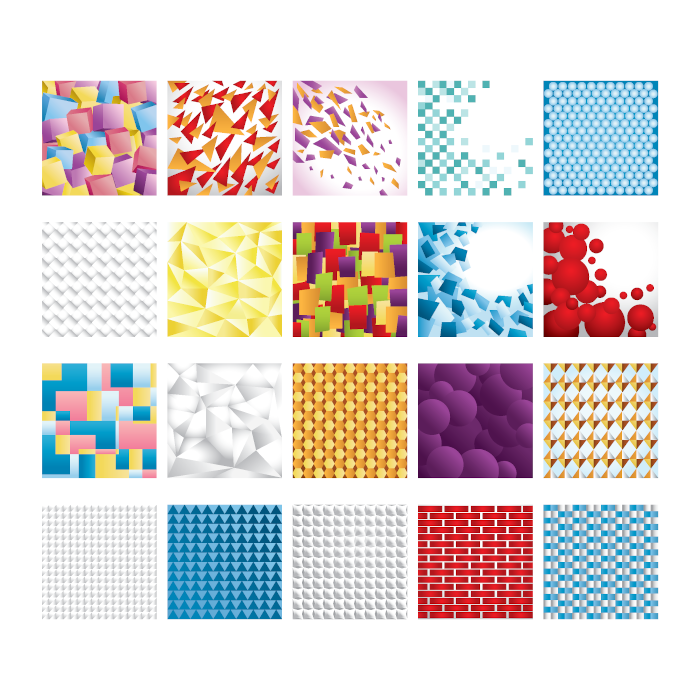 Planning the aesthetics
If you're using a pattern, what will it be and what colors will you use? Take some sample tiles and lay out the pattern to see if it works well, and check that the colors you've chosen match. 
Will you be using tiles that are all the same size? If not, you'll need to draw out your pattern to scale on graph paper. This will let you assess its feasibility as well as help you judge how many tiles you're likely to need. Don't forget to visit DIY stores for samples in the early stages of a tiling project. Source: DoItYourself
Using different sizes 
If you want to achieve a timeless bathroom design, this is the look for you. Floors and walls are draped in the same color tile, yet different sizes and maybe different shapes are used on the walls to break up the consistency and to create interest and intrigue. The space looks cohesive yet not boring at all. Source: DigsDigs
Go for bold designs on your floor
If you've chosen bold floor tiles and want something different for the walls, keep them neutral or plain. If you want to give your space a modern and fresh look, this is a way to go – most of modern designers prefer to accent the floor and not the walls, this way the bathroom looks relaxing yet features an accent. Source: Shelterness
Avoid overwhelm
Multicolored tile doesn't suit every room. A space can feel overly busy or visually distracting if the tile clashes with the rest of the design. In a room with patterned wallpaper, for example, introducing pattern into your tile as well can give the eye nowhere to rest. Also, if you're using colored grout that contrasts with your tile, remember that the grout counts as part of the color scheme. The addition of the grout can make a complex tile pattern feel overwhelming. Source: HomeGuides.SFGate
We are happy to help you decide which type of tiles or carpet will work best for your home's design goals, so give us a call today!