It may be cold outside, but that doesn't mean your floor has to be! Here is some tried and tested advice on keeping your floor nice and warm this chilly season!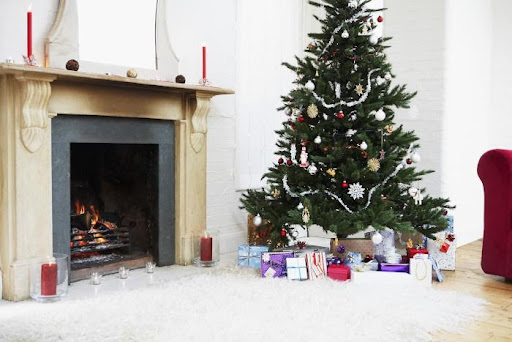 Cover the floor with carpet
Some floor materials are naturally colder than others. Hardwood, tile and linoleum floors are colder than carpeted ones because the carpeting provides extra insulation on the floors. Lay carpeting or use area rugs to insulate your floors and prevent coldness. Be aware that thin rugs or carpets may not prevent cold floors as well as thicker ones. Thicker carpets provide more insulation against the cold. Source: HomeGuides.SFGate
Select the correct underlayment
There are a variety of flat, resilient flooring options such as vinyl, linoleum, and laminate that will take on the temperature of whatever surface they are installed over. If they are placed directly on a concrete subfloor then they will inherit the naturally chilly properties of that material. Even with plywood subfloors, there can still be a drafty feel during winter's chill.
The solution to this is the use of an underlayment. This is installed above the subfloor but below the surface covering. It usually consists of cork, foam, rubber, or some other natural insulating material. This can help improve the warmth of the area while adding genuine R-value to the floor, which cuts down on energy costs. Underlayment can also reduce sound transmission to and from the rooms below. Source: TheSpruce
Ensure there's proper insulation underneath
When the floor is above an unheated crawl space, install insulation between the floor joists. Check periodically to make sure that it is in good shape; insects or critters occasionally get into a crawl space and wreak havoc with the insulation. Insulation may also be dislodged by the natural movement of your home settling. Avoid these problems altogether by using spray foam insulation, which is costly, but a lot more efficient than fiberglass.
Although unfinished basements are usually warmer than crawl spaces, insulating will still help to keep the floor above at a more comfortable temperature. When it comes to over-the-garage bonus rooms, insulation and sealing are essential not only to keep out the cold, but also to form a barrier against carbon monoxide. (Nevertheless, you will still need to install a CO monitor.) Source: Networx
Hate cold flooring? Contact us before making a switch to carpeted floors to get expert advice on which type is perfect for your needs!