We all want a pristine home, but sometimes the cleaning process can feel daunting. Here are some grout cleaning tips that you must do every once in a while to make sure your tiles are in the best condition.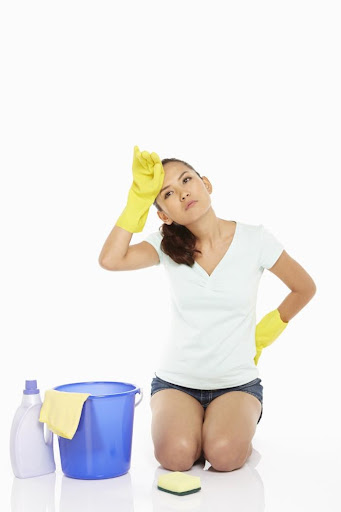 Use commercial products
One of the best grout cleaners on the market could make quick work of removing mold and mildew and restoring bright grout white lines. These often work in one of two methods: (1) spray and wipe, or (2) scour with a brush. Spray-on products claim to work without scrubbing, which can save time and energy, but they may contain harsher acids, solvents, or chlorine bleach. Scouring with a brush and cleaner does require a little work, but this method can be especially effective on floors and heavily soiled grout. So, before you begin using a product, pay attention to the active ingredients and heed the instructions (particularly safety precautions). Source: BobVila
Use steam to soften stains
In the bathroom, you're probably dealing not only with surface dirt and debris, but also soap scum residue, which can be harder to remove. Make it easy on yourself by spritzing the tiled floors and shower walls with surface cleaner, then cranking the hot water for five minutes until steam builds. Wait 20 minutes and the tiles will be noticeably easier to wipe clean with a cloth. Source: MarthaStewart
Grout renewal
And when the above doesn't work to remove the stains, there's one more thing you can do short of changing the entire grout: grout renewal. There are products to consider that add a layer of color and protection against future staining and can extend the life of your grout for quite a few years.
Signs that your grout needs changing include flaking and breaking and tiles coming off. It's especially important to take action as soon as you see this kind of breakage in your grout because water can seep into your wall and cause much worse damage. Source: TheSpruce
Need help with any flooring-related concern? We got you! Call us today to book an appointment.