Natural stone flooring is a great option for homeowners who want to add some extra style and flair to their homes. It is also very durable, so it will last you for years and years without needing any repairs or replacements! Here are some great options to choose from: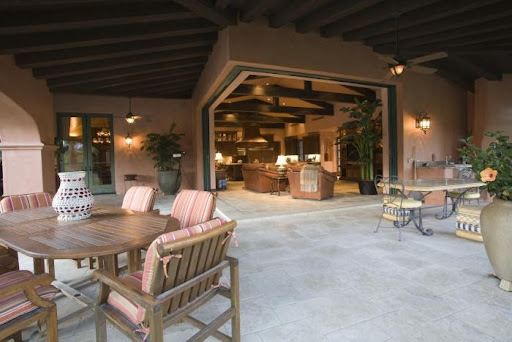 Marble
Prized for its classic elegance, marble flooring has been around since ancient times. It's instantly recognizable for its soft grain patterns and creamy colors that range from white to red, green, and black. It's often polished to a high sheen that shows off its subtle beauty.
Polished marble is slippery when wet and isn't the best choice for kitchens and baths. Honed marble has more surface texture and is a good alternative, but doesn't have the dynamic color of polished marble.
Marble is one of nature's softer rocks and prone to scratching and staining, so professional sealing after installation is recommended. Source: DIYNetwork
Slate
Slate is both very durable and extremely varied in terms of color and pattern. This has ensured that it is a prime fixture in many home remodeling and landscaping projects. In order to make the best use of it, many contractors and designers include slate as an accent piece. The many different colors and shades give it a versatility that is unmatched by the other stone tiles on this list. Slate can be moderately priced to expensive, depending upon the type of color and pattern that you choose. Source: DoItYourself
Limestone
Occurring in many tones, from nearly white to the more common warm honey, as well as rarer greys and dark browns Limestone is often a rustic. Textures range from even-grained stones through to smoother types with fossils and coarser, open-textured varieties. Some can be polished to resemble marble. It can scratch easily as it's quite soft so be careful in kitchens. However, as it's resistant to mold and bacteria, it works really well as a bathroom flooring option. Source: RealHomes
Want to know which type of stone tiles is best suited for your home? Call us and we'll help you decide!