Many homeowners are unsure of the difference between ceramic and porcelain tiles, and what their best option is. It can be confusing to know which one to use in your home. In order to help you make an informed decision, here are some points that will help you decide which type of tile is right for you!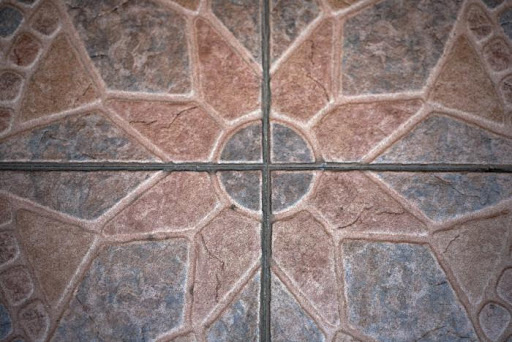 How are they made?
Often difficult to tell apart, ceramic and porcelain tiles are made with very similar materials and processes, but there are slight differences between the two types. In general, porcelain tile is harder than ceramic and offers greater design flexibility. Although both are made from clay and other naturally occurring materials fired in a kiln, the clay used to make porcelain tile is more refined and purified. It's fired at a higher temperature and greater pressure, resulting in an extremely dense and hard material. Source: BHG
Durability
Both ceramic and porcelain excel in high-traffic areas in comparison with other flooring types (such as hardwood, laminate and carpet). But porcelain is a denser tile, and as a result it offers better long-term resistance to scuffs and scratches. Through-body porcelain, where the color on top of the tile goes all the way throughout the tile's body, is especially scratch resistant. Living rooms and hallways are two of the perfect places to install porcelain. Households with children and pets will appreciate porcelain's durability.
As the heart of the home, kitchens experience a fair share of foot traffic too. If your cooking space is your home's social hub and a common gathering place for your family and guests, porcelain is the best option. Source: Houzz
Cost
When it comes to ceramic vs. porcelain tile, porcelain is the pricier material. But that's only part of the story. Because of its extreme hardness, porcelain is trickier to work with, making pro installation costs higher than ceramic. Source: HGTV
Installation
Both ceramic and porcelain tiles can be very delicate to handle during installation. Ceramic is not very thick, meaning it can be easy to cut in a DIY project, but may also easily (and noticeably) chip. Porcelain tile, meanwhile, is so hard that it may be brittle and prone to cracking when handled with unskilled hands.
If the tile you choose is soft and you'd like to avoid damage from grout sand, it is a recommended to use unsanded grout with small (less than 1/8 inch) spaces between tiles. Once installed, both tiles should function relatively well if the right class of tile has been used in the right place. Installation of either tile, however, will almost certainly require a professional. Source: Diffen
Give yourself some peace of mind by getting an expert's opinion – call us today so we can help answer any of your questions regarding which flooring material will best suit your needs!