The cold weather is here and it's the perfect time to redecorate your home. Enjoy more time indoors during this season by creating a sense of warmth using the following tips: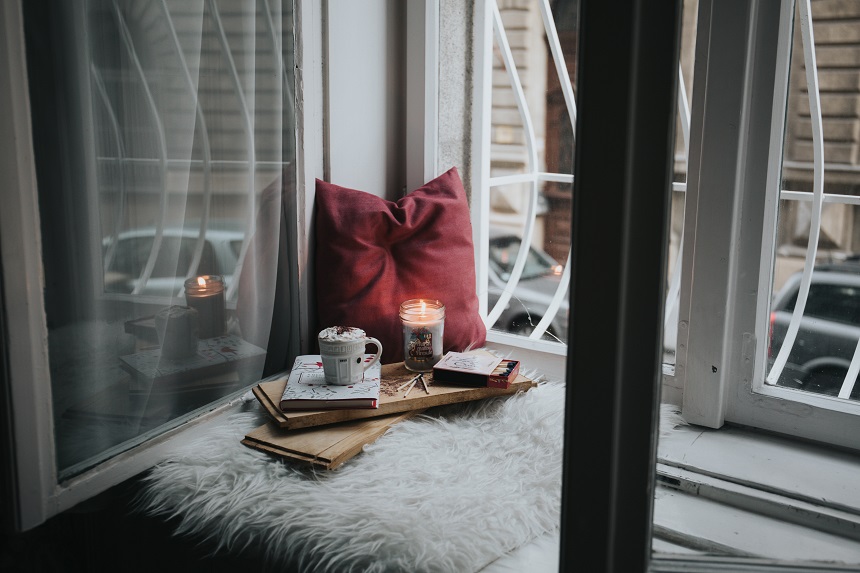 Photo by Alisa Anton on Unsplash
Bring out the area rugs
Area rugs are the most essential décor additions for immediately cozying up your home. They don't have to be fancy or expensive. Invest in a few seasonal area rugs that add comfort and color to any room in need of a coziness boost. Area rugs also warm up cold floors and your feet on cool mornings.
Looking for more warmth than an area rug provides? Installing new carpeting isn't that crazy of an idea. If it's something you've been wanting to do, the fall season is a great time to do it before the winter hits. They are beautiful, quickly installed, quiet and warm under the feet. Source: ImproveNet
Focus on decorating one area
Save money by focusing your fall decor. Instead of spreading a few items here or there around the room only to have them get visually lost, concentrate your fall decorating on the natural focal point of the room. If you have a fireplace mantel, an entry table, or a built in book case, these would all be great areas to generate some fall "cozy". Source: TheBudgetDecorator
Add heavy window treatments
Heavy drapes keep out drafts and lend an opulence to the room, especially if you let them pool an inch or so on the ground. Switch out summer sheers for pattern drapes with a heavier hand. Source: BHG
Brighten the place with soft lighting 
Lighting makes such a huge difference in the feel of a space. Get ready for fall by adding some low, soft lighting to your bedroom — a bedside lamp with a low-watt bulb (40 or lower) is a good place to start. Be sure to pick bulbs with warm tones, too. Source: ApatmentTherapy
Carpet flooring offers a lot of benefits for homes, but the main reason why you should have it installed is because it provides great insulation. With it, you can save a lot more on your electric consumption. Let us help you find the perfect carpet for your home. Call us today!