Carpet cushion is an unseen but essential part of your carpet system that forms the foundation of your carpet. Here are some quick guides on the different types of carpet padding, including: rubber, urethane foam, bonded urethane and fiber cushion.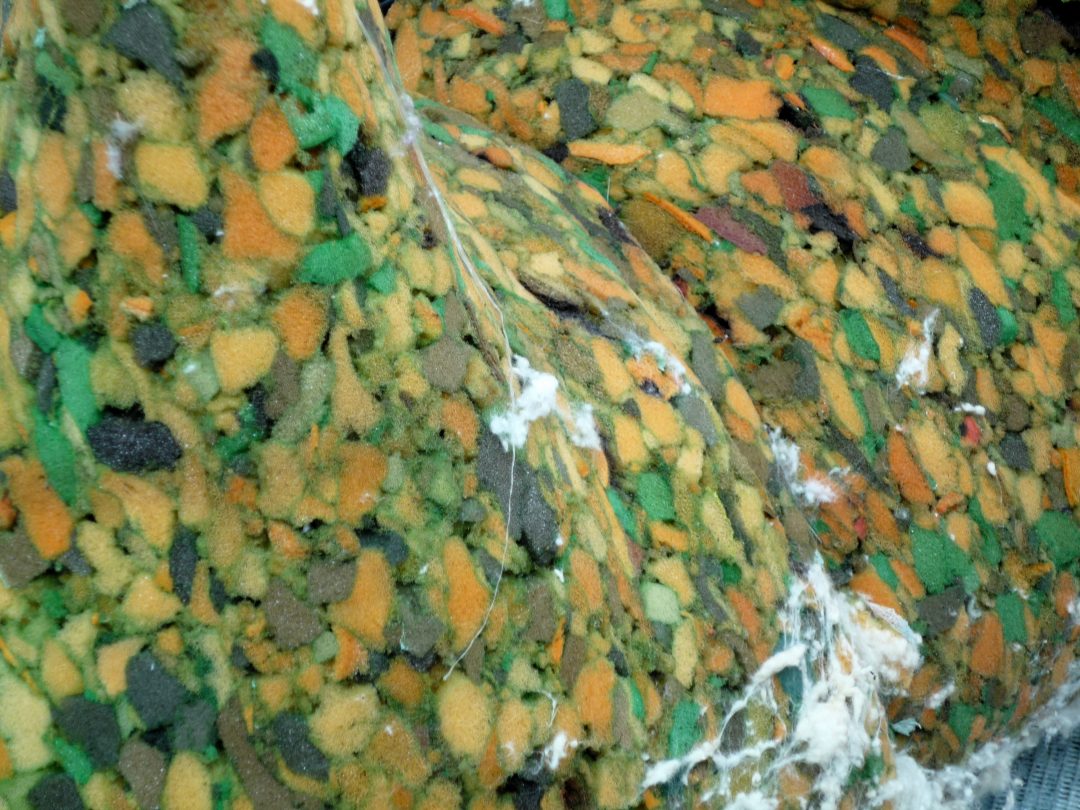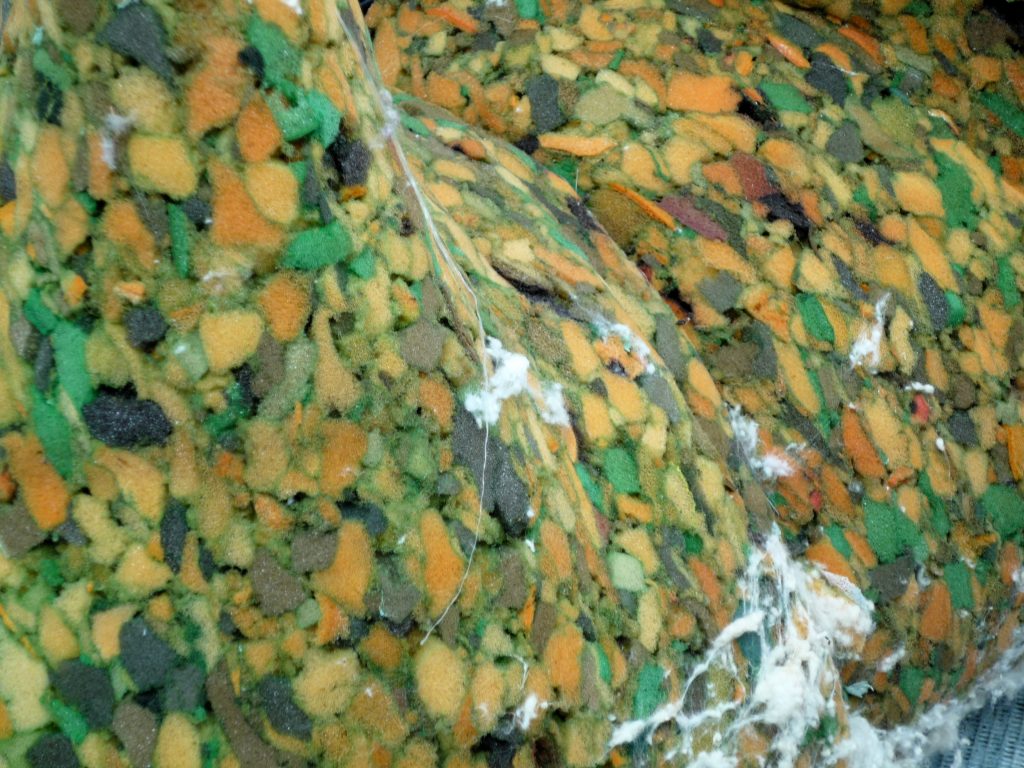 Image Source: Flickr
Rubber
Rubber cushion, which is heavier and a bit more costly than foam, is commonly available in two varieties:
Waffled rubber cushion is a soft, resilient cushion. Waffled rubber cushion is made by molding and heat curing natural or synthetic rubber into a waffle pattern. This produces a soft, resilient cushion. Waffle rubber is hypoallergenic and resistant to mold and mildew, but it can lose its resilience with age.
Flat sponge rubber is a firmer, dense cushion with a flat surface. Flat sponge rubber is a firmer, dense cushion with a flat surface. Typically used with loop carpet (or Berber), flat rubber cushion creates a solid base and can withstand significant wear. One of the most expensive padding types, flat rubber offers good support for the carpet and does not need to be as thick as foam to be effective. Source: WFCA
Urethane Foam
This type of pad is often very inexpensive and lightweight. If a retail store tries to give you free pad with your carpet purchase, this is usually what they plan to give you. This type of padding will not tolerate much traffic. It will soon become completely flat as a pancake after a year or so and is not a good choice for a residential setting. This is often used in apartment settings where the carpet life span is less than 3 years. Source: CarpetProfessor
Bonded Urethane
Bonded urethane foam, also known as rebond, is the most common type of carpet pad material. About 80 percent of pads sold are made of bonded foam, which is constructed of foam scraps left over from the manufacture of furniture, mattresses and automobile components [source: Carpet Information]. It may also come from scrap generated by the foam-making process and can include recycled, post-consumer foam.
The foam scraps are chipped into small pieces and then fused using either adhesive or a heat process. The foam is then bonded to fabric, net or plastic film to give the pad more strength and to make it easier to handle. Bonded urethane carpet pads use a great deal of foam that would otherwise go to waste, so the price tends to be low. Of course, prices will fluctuate with scrap foam's market value. Source: Home.HowStuffWorks
Fiber Cushion
This carpet padding is used primarily to take advantage of scrap fiber and promote environmental stewardships. Frankly, I have been disappointed with the performance of these carpet cushions. Other fiber cushions made from jute, or hair mixed with jute, perform better but I would recommend the cushion products listed above. Source: CarpetBuyersHandbook
We hope this article will be able to help you choose the right carpet cushion to increase the comfort and extend the durability of your carpet. For more information, contact us now!