Thinking about embellishing your rental home to celebrate Christmas? Don't worry, with the following design ideas, even the landlord will put you on the nice, not naughty, list.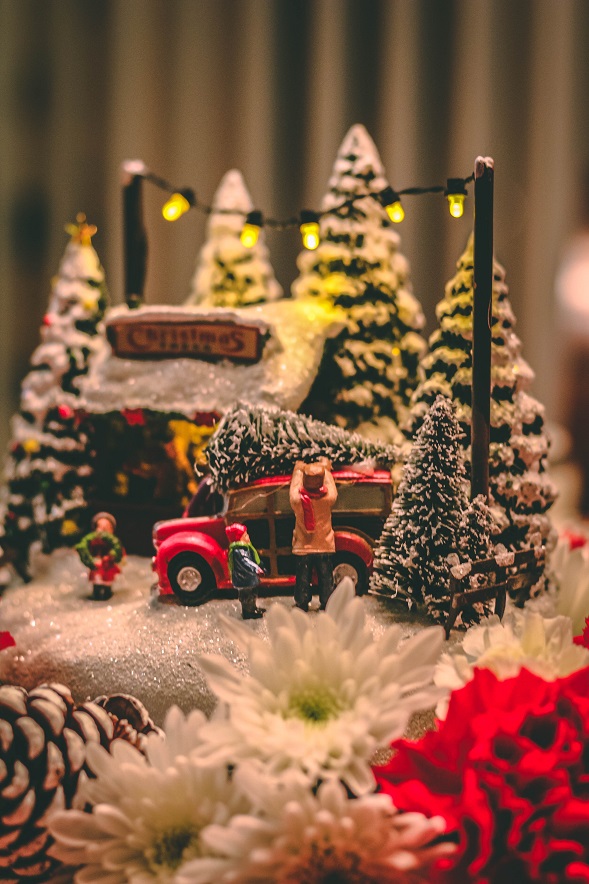 Photo by Tyler Delgado on Unsplash
Bring Out the Christmas Candles
Candles omit a Christmassy glow, warming winter scents and can be glammed up to create opulent table displays. Surround simple tower candles with conifer cones, berries and rings of holly to give off an easy Christmassy vibe without redecorating a thing! Source: IdealHome
Decorate a Tiny Tree
It just doesn't feel like Christmas without the sparkle of tree lights and a special spot to tuck the presents for the big morning. Although a full-size tree is lovely, you can get the same effect with a pre-lit, predecorated tabletop tree. These small trees come complete with lights and non-breakable ornaments like bows, faux birds, and pine cones. They're also incredibly easy to set up — just pull them out of the box and plug them in. When the season is over, store them back in the box for next year. Source: Tripping
Glam Up the Table
Your place settings can be transformed to make the perfect holiday-themed table. Choose colors that coordinate with the rest of your space, whether that's reds and greens or silvers and blues. Mix and match various shades using glassware, napkins and plates. You can also bring some color or texture to the dining area with a dramatic tablecloth or some fun placemats. Source: Rent
Hang the Greeting Cards You Received
Most definitely you'll find plenty of greeting cards in your mailbox. Use them to create unique ornaments by tacking a length of a fishing wire across a wall over which you hang the cards. Turn your memories into magic! Where there used to be a bare wall will now be a colorful reminder of warmth and love from and towards friends and family. Source: RentCafe
Even rental homes can benefit from the cozy comfort only a carpet can bring. You can use either carpet tiles or area rugs to make your space feel homier. We can help with any and all of your carpet needs. Find out more when you contact us!