Pretty sure that by now you've heard Mariah's hit song, "All I Want for Christmas is You" playing multiple times. This means that the holiday season is here, and parties will be more frequent from now on. Make sure your home is ready by doing the following tips: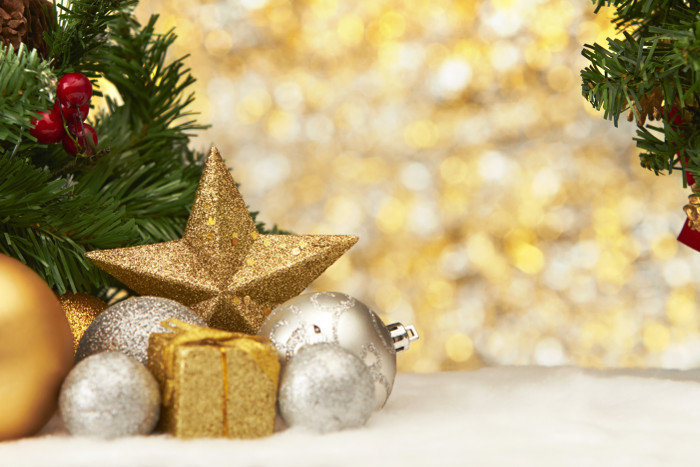 Prioritize the safety of children and pets
Holiday decorations can pose risks to children and pets. Both tend to be attracted to the delicate ornaments hanging on the bottom branches of Christmas trees, for instance, as well as to sparkling tinsel and ribbons that can be choking hazards. Cats may feel tempted to try to climb your tree, and your dog's wagging tail can easily wreak havoc, too.
To keep your tree safe for pets and small children, stay away from tinsel, and put only shatterproof ornaments within reach of little hands and paws. Keep in mind that some traditional holiday plants can be toxic, including holly (particularly holly berries) and mistletoe, so make sure those are kept out of reach, too. And when it comes to lighting holiday candles, never leave those open flames unattended. Source: MentalFloss
Add a makeshift storage space with a single bar
When you need temporary clothes-hanging space around the house, keep an extra shower tension bar handy. Put it between the jambs in the laundry room door on heavy laundry days. Or, use it in the bedroom closet to pack for trips or stick it in the closet opening in the guest room/den so overnight guests can hang up their clothes. It's a quick and easy way to gain an extra closet!  Source: FamilyHandyman
Prevent spills before they occur
Limit options but not the fun. Skip serving lots of sticky mixers and dark-colored wines or liquors, which can create tough-to-clean stains. Serve white wine, a sparkling option like Prosecco, beer, and a fun signature drink that you can premix. If you're set on a festive punch, place the bowl in a non-carpeted space away from high-traffic areas. Source: GoodHousekeeping
Do you think your carpet does not look ready to welcome guests? We can clean your carpet and repair all kinds of damages to make it look new. Call us to book an appointment before slots run out!