Holidays are so much better when you spend them with people you love. If you're planning on hosting a party this year, you may want to take a look at the following tips to guarantee a very merry celebration.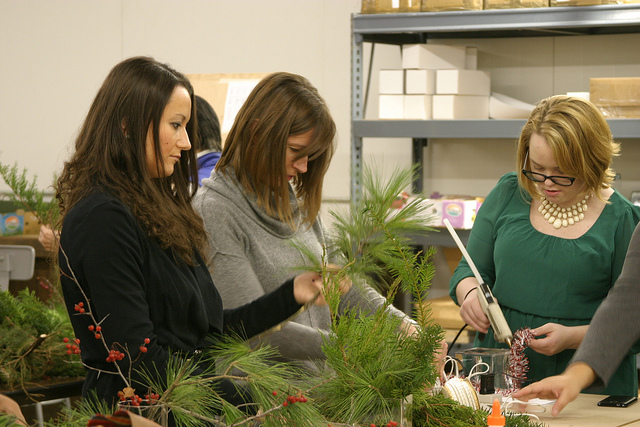 Image Source: Flickr
Prep ahead of time
Make as much of the food and drinks ahead of time as you can. Of course, some things cannot be made beforehand, but try to get all of your prep work done as early as possible. If you're organized and have everything ready when the party starts, you'll be better able to attend to your guests. Source: MarthaStewart
Play festive music
Set the mood with a homemade CD or computer playlist of holiday songs. It's easy to make and you'll get to hear your favorite mix of seasonal tunes. Remember to keep the music low — conversation is what counts at any celebration, writes caterer extraordinaire Sheila Lukins in her party-themed cookbook Celebrate.
Try to avoid musical selections with lyrics during the dinner hour, which causes competition between the lyrics and the scintillating dinner conversation that could go unheard. Source: HGTV
Light the place right
As far as the impact on the ambience of a room, lighting is right up there next to music. If you have a fireplace, then a roaring fire is a must. With the exception of the dining room chandelier, overhead lighting should stay off, or at least be dimmed.
To create a warm environment, your lighting scheme should include multiple sources. Table and floor lamps illuminate conversation areas, while candles provide mood lighting throughout. If you want to add a lighting effect, use uplighting to highlight your Christmas tree or mantel décor. Source: Lifestyle.HowStuffWorks
Don't let the party start until you have your carpet problems sorted out. Call us today!