One of the most important aspects of designing a home for the safety and comfort of senior citizens living there is deciding which type of flooring will suit them best. To help you narrow down your options, choose from the following: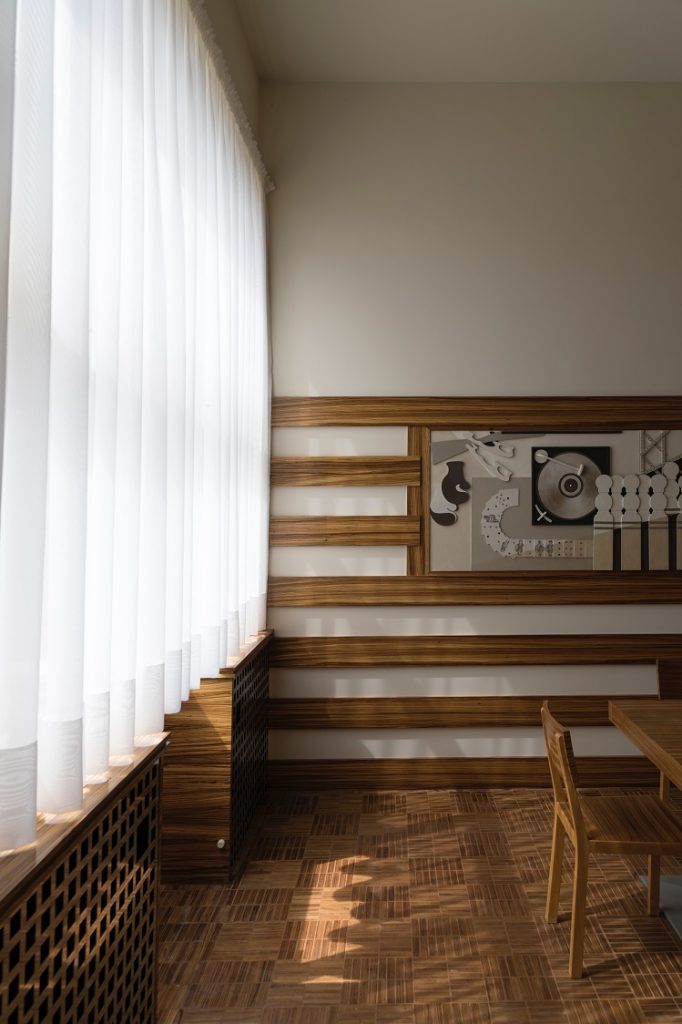 Photo by Jean-Philippe Delberghe on Unsplash
Rubber
For elderly people who fall frequently, a hardwood or ceramic tile floor offers no cushioning. Even if the older person is able to break their fall, they can still suffer hand and wrist injuries.
Rubber flooring provides a softer landing, and you can add additional padding under the floor tiles for extra cushioning. Seniors often have porous bones that can break with just minor impact so every bit of protection can mean the difference between a serious and minor injury.
Do not think of the rubber mats you have in your showers when visualizing rubber floor tiles. They come in varieties that look similar to regular carpeted, hardwood or ceramic tile floors.
In addition to providing protection from hard impacts during falls, soft floors are also great for seniors who suffer from sore joints and similar ailments. You can select padding of various thicknesses depending on the severity of the condition. The soft surface helps ease pain caused by simply walking down the hallway, especially during periods of cold weather when rheumatism can be at its worst. Source: EzineArticles
Carpet
⦁ Soft: Carpet is a very cushiony material that is comfortable underfoot and provides some protection against injury from falls.
⦁ Warm: Carpet is relatively neutral when it comes to temperature: it doesn't retain heat or cold like many hard flooring materials. While it doesn't insulate against cold, it's much nicer on a cold morning than ceramic tile, for example.
⦁ Quiet: Carpet absorbs sound and is virtually silent to walk on.  Source: ⦁ TheSpruce
Cork
Another easy-to-clean-and-maintain option for seniors is cork flooring. Besides reducing energy loss because of its insulating values, cork flooring offers solid traction for seniors or anyone who walks on it, helping prevent slips and falls because of slick floors. All cork needs is an occasional sweeping or vacuuming to keep it clean. This floor option is also stain resistant. Source: HomeGuides.SFGate