Welcome the changing of seasons with an interior update! Put together a stylish scheme that emanates a feeling of that much needed warmth this time of the year. Simply follow these tips: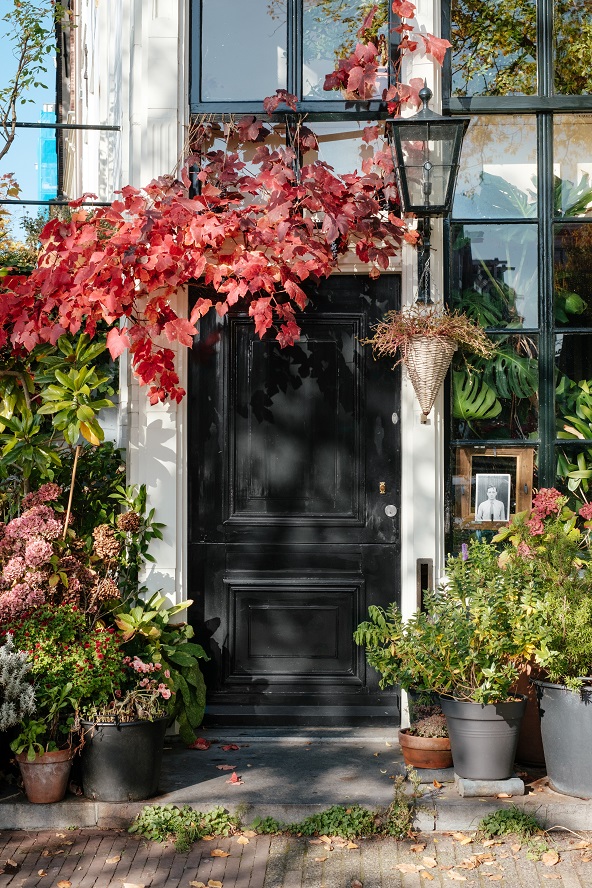 Photo by Samuel Zeller on Unsplash
Add a pop of autumn colors to your space
While many envision calming earth tones throughout your autumn home, how about adding some bold colors reminiscent of nature's leaves, berries, and wood accents? Nature puts on a show in autumn with color palettes of burgundy, plums, to rust, and umber oranges. Go ahead and turn your blah interiors, into a burst of inspiration every time you enter the room. Try changing out an accent wall with your favorite paint manufacturer's paint line for the season. You will be surprised to see most paint lines, furniture retailers, and your favorite discount houseware stores will have autumn focused choices, so you don't have to think and your interiors will look like you slaved over them, each new season! Source: Freshome
Layer various textures for a cozy vibe
Follow nature's lead and focus on organic shapes that act as the building blocks of a rustic scheme. Think slouchy linens, crushed leather and rugged edges; all informal, repetitive designs perfect for a relaxed rural setting. Incorporate charming accessories, such as antique frames, industrial lamps and enamelware to create heaps of vintage charm. Source: IdealHome
Display foliage and other décor in a more refined manner
For a more subtle approach, create small vignettes of fall decorations throughout the house. Painted pumpkins, acorns, and candlesticks nestled among books on a bookshelf or a small vase of flowers of saturated color beside a bowl of mini pine cones in the bathroom are easy ways to pay tribute to the fall. Include live plants in these groupings—houseplants or ones that you've brought in from the cold. "As the seasons change and the temperature begins to drop, I'm always looking for ways to bring the outside in," says Anna Burke of Anna Burke Interiors in New York City. "Decorating with potted ficus trees or planted ferns is a great way to infuse your home with vibrant greens." As a bonus, these houseplants will clean the air for better health. Source: RD
Lastly, because you'll be staying in a lot more from now on, it's best to tend to your carpet's needs as early as today. Let us have your carpets cleaned and repaired for you, so that you can have a worry-free snuggle on the floor with a cup of hot chocolate in hand. Call us now!