You know the old saying, "New Year, New Me?" For some reason, it's always easier to refresh your mind and take on new goals at the start of the year. But only a few people ever get to do what they listed on their resolutions. Help yourself by inspiring change using these latest trends: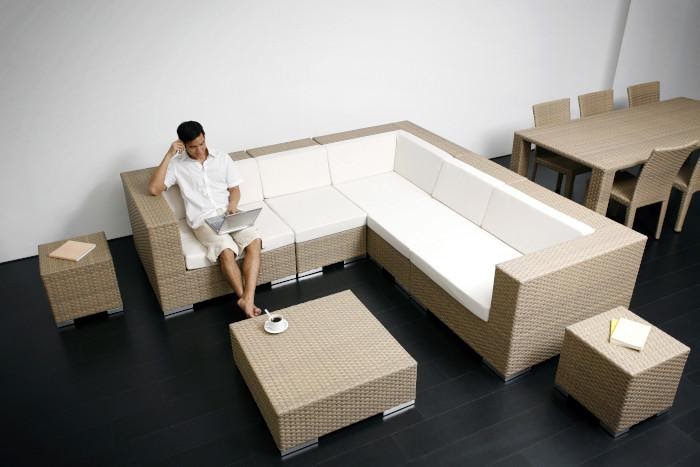 Pops of color and patterns
Fortunately, for those who favor a brighter, edgier interior vibe, 2020 won't just be about earthy tones and natural materials. Chow predicts that the bold colors and clean-cut lines of modernism will also dominate interiors, fusing "industry and craft, vintage and contemporary, high and low tech, color and geometry," including recurring circle, rectangle, and stripe motifs. Furniture designs, he says, will take inspiration from the modular, multifunctional systems designed between the 1930s and 1960s.
Also drawing from the early 20th century, Riberti taps an updated take on the angular geometrics, cutouts, and patterns of Art Deco—she dubs it "neo-Deco"—for fresh, sophisticated interiors, combining tropical Miami pastels alongside the more traditional black and gold. Source: ArchitecturalDigest
Natural materials
"Natural fibers like sisal continues to be a trend in rugs, and we're now seeing variations on the trend, like sisal woven with jute or wool. Also, we're seeing many clients opt for indoor-outdoor rugs, which have seen a drastic improvement in quality of late. Now, indoor-outdoor rugs, especially those by Perennials, are as soft and versatile as indoor options." — Andrea Goldman Source: ElleDecor
Flexible living areas
As more and more people embrace the work-from-home life, interiors are shifting to accommodate work and fun. "Having flexible spaces you can transform from traditional spaces for rest or entertainment, to office/workspaces is important," Gena Kirk, vice president of KB Corporate Studio, tells SheKnows.
Similarly, searches and saves for "Feng shui decor" are up 137% on Pinterest, as people try to "de-stress and re-energize" the spaces they're both living and working in. Source: SheKnows
Leave your outdated carpet in 2019, and install stylish yet comfortable carpet options. We can help you pick one that suits your taste, but more importantly, your budget. Give us a call today!