If you're tired of the same old broadloom carpet, then it's time to try carpet tiles…also known as carpet squares. Get to know some pros and cons as you read below: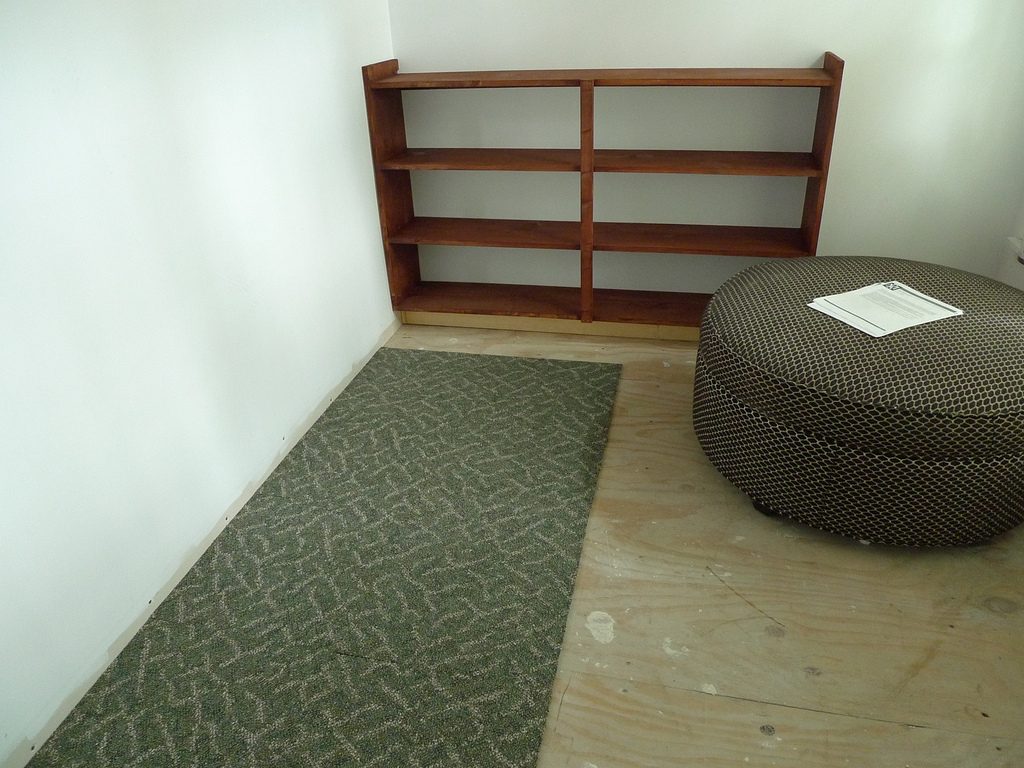 Image Source: Flickr
Pros of Carpet Tiles
Easy replacement.Carpet tiles are particularly installed for areas with high traffic. The singular squares enable you to replace individual stained or damaged tiles as the need arises.
The tiles can come in different sizes, colors, textures, and patterns.
Aesthetically pleasing.The variety of tiles can cater to homeowners who are concerned with aesthetics, allowing them to still achieve the desired theme, look, and style of their home. The tile flexibility allows for patterns, the mix and match of colors, alternating directions, and an overall design that can be as simple or as complex as you want.
Easy installation.The tiles don't require padding to be installed, and easy installation avoids the need for the tiles to be professionally fitted. This removes the substantial labor costs that require dexterity and skill when installing traditional broadloom carpet. Because of the easy installation, it's found to be highly favored among those on a budget and those who like to DIY-it.
Their size and versatility gives them the ability to fit rooms with complex floor designs, making it easier to install versus the traditional broadloom carpet. Source: Modernize
Cons of Carpet Tiles
Carpet tiles also come with some disadvantages that are good to be aware of. These include:
The seams of the carpet tiles are more easily seen when compared to wall-to-wall carpet rolls. Without careful installation, the seams could appear uneven.
Like their carpet roll counterpart, they are not ideal for areas subject to moisture where mold and mildew may become an issue. The subfloor needs to be clean and even for the best possible installation result.
Carpet tiles can be more expensive than carpet rolls. Source: BuildDirect
Padding can be problematic with the squares, which may make them less dense underfoot than traditional carpeting. This can also make them less effective at soundproofing a room. Source: HomeImprovement
With carpet tiles, you'll never run out of ideas to make any part of your home look trendy.