At the firehall they had this door that was opening to a hallway that often had loads of traffic.  People were almost afraid to walk by this door as it could open at any time.  They called in Pablo from Curly's Carpet Repair to see what he could do to help.  Here are a few pictures to show you the before after example of this custom and very creative approach Pablo took to solve this problem for his client.
Before Image:  Notice the white door to the right, this would swing open at anytime.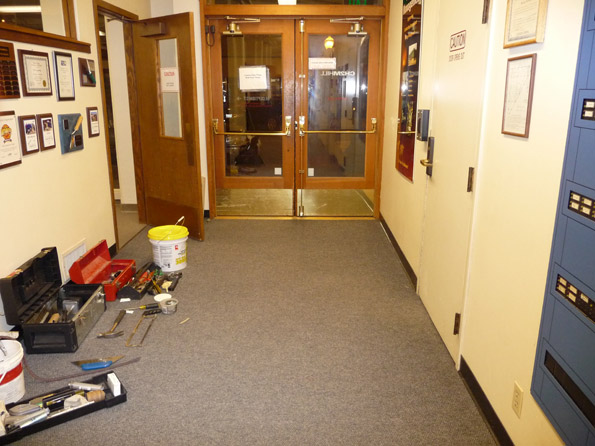 Image Below: Pablo from Curly's Carpet Repair working his carpet repair magic.
The beautiful after picture (below).
The red carpet easily shows anyone walking by that the door might open.
Another  very happy customer!