If your old carpet is starting to look a bit tired, don't worry – there are some simple things you can do to bring it back to life. By following these tips, you can make your carpets look like new again and extend their lifespan.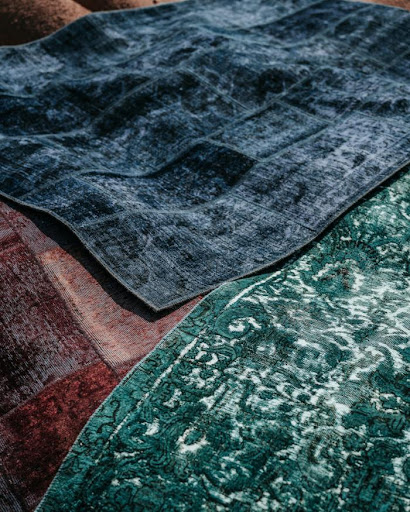 Clean using baking soda and salt
Vacuum the carpet and sprinkle it liberally with a one-to-one mixture of baking soda and table salt. Spritz the sprinkled area with plain water from a spray bottle and use a nylon-bristled scrub brush to work the mixture into the fibers.
Blot away the loosened soil with old towels and let the carpet air dry. Vacuum well to remove any remaining baking soda and salt and to lift the fibers. Source: TheSpruce
Use a blow dryer
For the blow-drying method of fluffing your carpet, you will first need to fill a clean spray bottle with warm water. Be sure to use warm water and not extremely hot water as it can be damaging to the fibers of your carpet.
You then need to spray the flat and areas of your carpet with the water, taking extra care to cover the flat and areas and the ones that are dented from furniture or other heavy objects that have been sitting on it for a period of time. Do not spray too much water to the point of completely saturating the area because that can end up causing damage to your carpet in the long run but make sure it's dampened.
Now, it is time to blow dry the areas of your carpet that you have dampened with the normal blow dryer that you use to dry your hair. Simply plug it in near the area of carpet you need to work on and make sure it is on the lowest heat setting. It is okay to have the fan setting on high if your blow dryer offers that option. Source: HomeStratosphere
Don't let your pile get damaged
It's possible to prevent damage to your pile in several ways.
First, make sure to regularly move or even slightly shift your furniture. A few inches in either direction can minimize carpet divot damage.
You can also use area rugs in high-traffic areas to take the brunt of foot traffic.
Installing high-quality carpet with a dense pile also helps prevent this kind of damage, as it will better resist divots and wear over time. Source: Angi
Is your carpet stained, matted, or just plain outdated? We can help make it look brand new. Give us a call for a free estimate!