The holiday season is the perfect time to plan on redecorating your home. Besides being close to the start of a new year, you can also think of this as a gift to yourself. Start planning a redo on the following: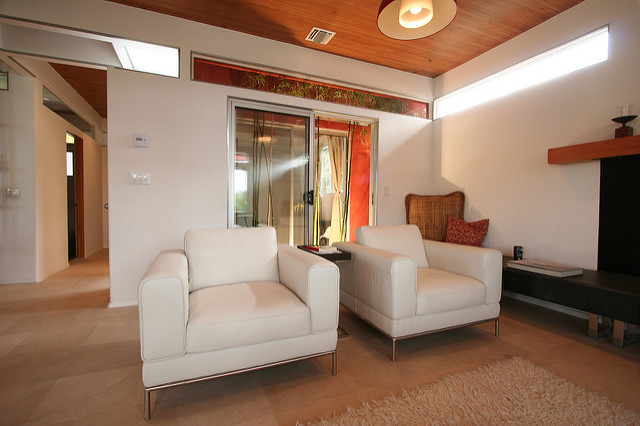 Image Source: Flickr
White Appliances
Gone are the days of white fridges and dishwashers. In their place? Stainless steel, sleek slate and matte black finishes. These industrial-style appliances appear much more streamlined and up-to-date while adding a touch of luxe to your space. Plus, they're much easier to keep clean. Source: HGTV
Busy Wallpaper
Bright and busy wallpaper can make a space appear much smaller than it is and you end up limiting yourself when it comes to decorating. Try neutral walls and if you really want to include some colour, opt for a feature wall or coloured homewares. Source: HomesToLove
Popcorn Ceilings
This nubby treatment gave ceilings everywhere a textured look through the mid-20th century—and provided a challenge to anyone trying to clean cobwebs from the upper corners of a room. Despite their current lack of popularity, popcorn ceilings are still around today in lots of homes, because removal of these ceilings, some of which contain asbestos, can be expensive, messy, and potentially health threatening. Source: BobVila
Glass Blocks
In years past, glass blocks were used to let light shine into a shower area without sacrificing privacy. Now, however, they may come off as dated. Homes today are more likely to use creative glass designs or a skylight to offer privacy. Source: ElleDecor
Tile Counters
When you can have a solid surface for not much more expense, why have tile? Kelly asked. "No one wants to clean grout on a horizontal tile surface ever again. It doesn't matter how tight the grout lines are. Go for a slab." Source: DenverPost
One of the things you should immediately get rid of is that old carpet you've had for ages. We can help you install a new one. Call us!