There are many options to keep a carpet looking new. Some people prefer wet cleaning, while others swear by dry cleaning. The best way to decide which one is right for you is to consider the pros and cons of each method.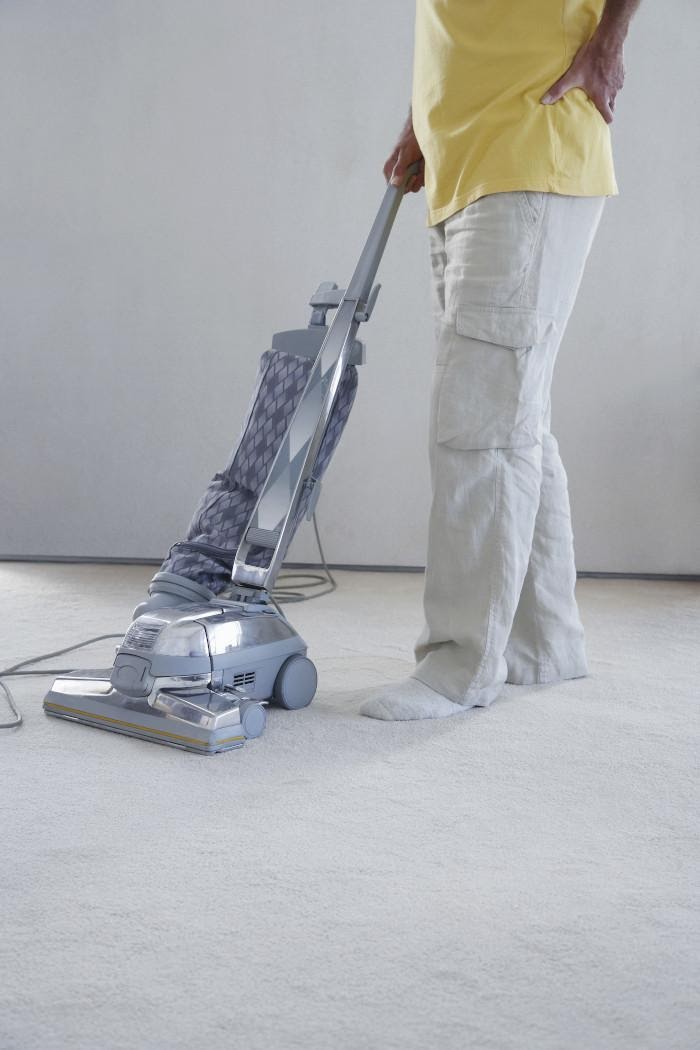 Wet cleaning
Also known as hot water extraction or steam cleaning, the carpet is first pre-conditioned with a chemical reagent that liquefies soils and oil-based substances which may be present in the carpet fibers. Water is heated to a temperature near its boiling point and pressurized, then injected into the carpet. After about 10 to 15 minutes, the solution is extracted with a vacuum.
Pros
Gets out soiling from deep down in the carpet.
Allows the use of high temperatures, pressures and chemical concentrates.
Permits extended dwell times for reaction of cleaning solvents.
Chemical reactivity facilitated by agitation with grooming tool or extraction wand.
Most  widely used method.
Recommended by carpet manufacturers and industry cleaning experts and professionals
Cons
Relatively long drying time, but this can be reduced with the use of powerful equipment by competent technicians.
Expensive equipment usually required for maximum efficiency.
Relatively high cost factors. Source: Angi
Dry Cleaning
Dry cleaning, just as its name suggests, does not involve the use of water. An absorbent compound is spread over and then worked through the carpet using a mechanized brush or counter-rotating brushes. This compound, mostly in powder form, absorbs the soils from the carpet fibers over the period of at least 10 minutes that it is left to set. This powder is then vacuumed up using a high-suction vacuum leaving the carpet spotless. 
Pros
– Fast drying time without the need of special tools or techniques
– Safe for delicate carpet materials such as sisal and hemp
– No training required Source: FreshHomeGuide

Cons
less effective on heavy soil or water-base soil

complete granule removal may be a problem

dry cleaning solvent can evaporate in storage

not recommended for shag carpet

Source:

DoItYourself
Still undecided on which one you like better? Give us a call! We'll be more than happy to help you with any carpet-related concerns.