Aside from choosing the suitable tile material to use on your floor (which can vary based upon many different factors such as budget), another essential element worth considering before making any decisions is the overall design. Today, we'll be focusing on three popular patterns: herringbone, running bond, and mosaic.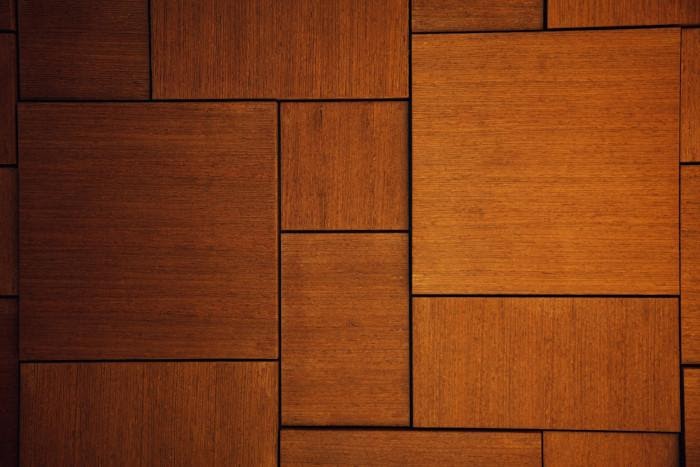 Herringbone 
A herringbone pattern is made up of rectangular shaped tiles, all of the same size. While the most classic size is 3- by 6-inches, any size of rectangle can be used, including 2- by 4-inches, 4- by 12-inches or 12- by 24-inches.
Herringbone patterns work well on backsplashes, confined to the area behind the cooktop, or over large floor areas, such as foyers or mudrooms. The smaller the tile size you use, the busier and more intricate appearing the pattern will be. Source: HomeImprovement
Running Bond
Running bond or brick pattern is another simple and attractive option for your floors. The end of each same-color tile is lined up with the center of the tile above and below it to create staggered grout lines. Commonly used on backsplashes and walkways, running bond is becoming more popular for indoor tile floors because it's great at hiding imperfections like crooked walls. Offset grout lines make it difficult for the eye to focus on minor flaws. The application is also useful in a bathroom with tiled walls because it breaks up the floor pattern so grout lines don't carry up the wall. Brick patterns are relatively simple to install, but always create a chalk line before starting and use tile spacers to ensure consistent grout width. Source: BHG
Mosaic
While the word "mosaic" may bring to mind complex forms that create lively patterns and images, in design terms a mosaic is simply any small tile in a repeated shape (or set of shapes), typically attached in small sheets to matting for easy installation. A very common example is a 1-inch by 1-inch square, although endless shapes and patterns are available. 
Mosaics are more common for accent areas (rather than full-height walls), because they require more grout. This means they can require more maintenance if exposed to heavy soil or moisture, which can be an issue in mildew-prone bathrooms.

However, they can create a rich and subtle multi-tonal effect that has the appeal of luxe stone without the luxe cost, making them a popular backsplash option. Source: Houzz 
Can't decide on which tile pattern should you use for your home? Call us, and we'll be more than happy to help.