When buying a carpet, carefully consider which type of padding works best for you. Find out how density and thickness can affect your carpet by reading more about it below: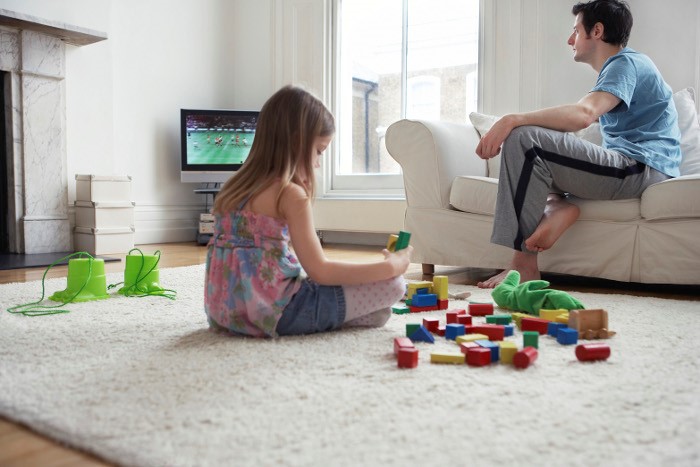 Density
Choose a residential carpet padding with a 6- to 8-pound density rating. Carpet padding with a density lower than 6 pounds is generally used in commercial real estate or in apartments where carpet is replaced frequently. Padding with a 6-pound density provides softer cushioning than padding with an 8-pound density. Opt for an 8-pound density rating if you want the firmest, sturdiest and longest-lasting option, which is especially useful in high-traffic areas. High-density padding reduces the likelihood of wrinkling in your carpet and is generally the most expensive. Source: HomeGuides.SFGate
Thickness
In most cases, the ideal thickness of padding is 7/16 inch. Padding more than 1/2 inch thick causes installation problems and is often not durable. The exception to 7/16 inch as the ideal thickness is short-pile and Berber carpeting; these require thinner padding because the give on thick pads can damage them. Source: Hunker
Benefits of Using Carpet Pads
Softness: This one is obvious. A layer of good carpet cushion gives your home a softness that makes it feel like your feet sink right into the floor.
• Insulation: Carpet padding can make it easier to maintain the perfect temperature in your home by adding an extra layer of insulation.
• Increased carpet longevity: Carpet padding puts in a great deal of work in protecting your carpet in the long run. A dense carpet cushion supports and protects the backing of your carpet by absorbing most of the impact from foot traffic and furniture.
• Protective film barrier: Many carpet cushion products now come with a protective film or barrier that stops fluids from penetrating into the backing, pad and subfloor. This is especially helpful whenever spills or pet accidents are a concern. Source: AngiesList
Let us help you choose which carpet padding works best for your home. Call us!