Protecting your hardwood floors is a major concern for most homeowners. Whether you have just moved in or you want to keep your hardwood fresh and clean, there are a few things you can do.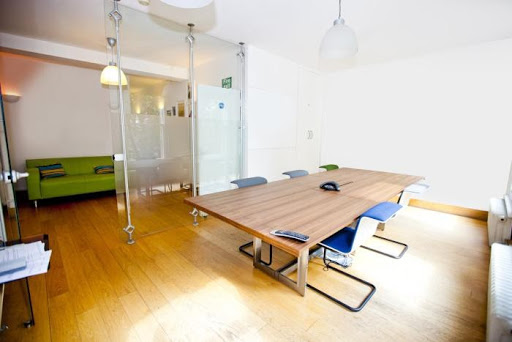 Protect the floor from your pets' claws
We love our dogs and cats, but our hardwood floors do not love them. Some of the deepest, longest, and most plentiful gouges in wood flooring come from dog claws and, to a lesser extent, cat claws. Your dog loves to scramble for the mail or chase after the cat; this is normal. But you can help your dog and cat be a better guardian of your hardwood flooring.
Installing hardwood flooring that ranks high on the Janka hardness scale is a start. Species like Brazilian Walnut (ipe), maple, and bamboo (not truly a wood but a type of grass) do an excellent job of standing up to frenzied claws.

Lay out mats and rugs where animals tend to rest.

Regular claw clipping, though, is the best way to reduce nail damage on the flooring.

If the dog does love to race for the mail coming through the door slot, consider put out a hallway runner or install an exterior mailbox.

Source:

TheSpruce
Reapply coating
When the floor is starting to wear down, it's time to step in and recoat. "A recoat doesn't involve sanding," Mark says. "It's actually applying another coat of finish to the top of the floors to bring back the luster and life of that finish, so you don't have to go through the sanding process." This exercise can prolong a floor's life for many years by adding a layer of protection each time it's needed.
"The beauty of wood floors is that they can be repaired and refinished and recoated," says Brett. "A lot of normal wear and tear can be taken care of on a wood floor." Source: ArchitecturalDigest
Use the right cleaning supplies
Although there are various cleaning products that claim to be safe for hardwood floors, many of them actually cause damage to your floors when used repeatedly, as they can strip off the finish and dull the shine of your hardwood.
Your options? Check with the manufacturer to know for sure what cleaners are safe for your floors, or contact a wood flooring professional in your area to get advice on what kind of cleaners are ideal for your home. Source: Homify
If you take good care of your hardwood floors, they can last for decades. However, if neglected or not cared-for properly, the wood may warp and degrade over time, causing them to chip! When this happens, don't fret. Call us and we'll be there to help make it look brand new again.