The price of your furniture wouldn't matter if you don't know how to style your space to create one cohesive look. Here are some great tips that you can try: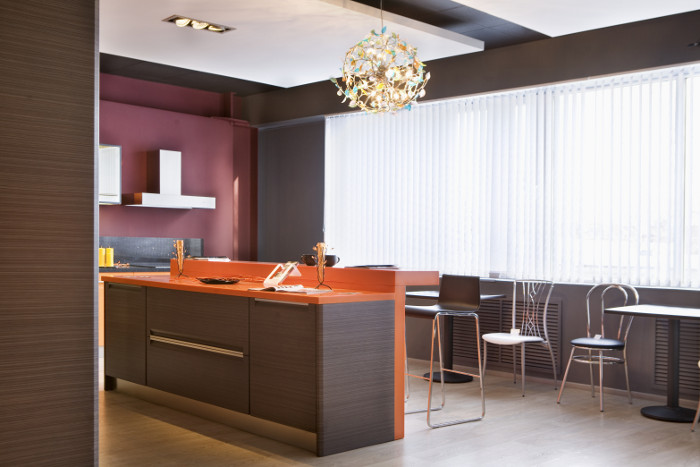 Design with high-quality carpet and accessories
Expensive items tend to have weight and volume to them (that's why heavier gold bangles appear more luxurious than lighter ones that feel like—and possibly are—made of plastic). Avoid flimsiness at all costs: add an extra panel of curtains to your curtain rod, and search for quality carpets and throw blankets that feel great to the touch. Additionally, accessorize with weighty accent pieces; vases, picture frames, and ornaments should all feel like they've got something to them. Source: RD
Beautify the place with greeneries
Having plants in any room makes you feel more alive. Simple green foliage often lasts longer than flowers, and the overall design of a single leaf can make more of a striking effect. Try a single palm leaf or a slender flax in a giant vase. It has simple yet modern appeal. In your kitchen, add a small herb garden to your windowsill to add life to the room. Plus, they taste great! Source: HGTV
Install crown moldings
Crown molding bridges the gap between the walls and the ceiling, adding a finishing touch that looks both traditional and elegant. Like most architectural details, crown molding is associated with upscale homes. Despite this perception, crown molding can be installed for very little money, particularly for people with decent DIY skills. Just remember that highly decorative styles work best in larger rooms, while small rooms can benefit from simple styles. Source: TheSpruce
Keep the color classy
Have you ever noticed how most high-end homes are awash in neutrals? Neutrals feel calm, clutter-free, and classic. Bring high style to rooms by choosing neutral hues for anything that's expensive to update, such as floors, fixtures, and upholstery, and using accessories to introduce bold colors and textures; a neutral base lets hotter hues take center stage. Source: BHG
If your flooring looks damaged or dingy, then your home won't look nearly as luxurious. We can help. Call us today!