Have you finally decided to get rid of the old carpet that gets on your nerves as a gift to yourself this Christmas? Protect your investment and make your new carpet last longer by avoiding these mistakes: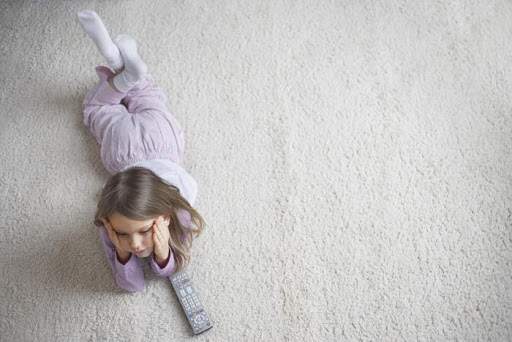 Mistake #1: Doing DIY installation with no tools and background 
If you have a basic, square room to carpet, that has nothing complicated involved, then you may be able to install the carpet yourself, or have your "handy" friend do it for you. Beyond that, however, you are likely better off having the carpet professionally installed. There is a reason that carpet installers are called professionals. It's because they install carpet every day, and have all of the special tools and experience required to do it properly.
Yes, carpet installation can be expensive, especially if you have a lot of upholstery work involved (stairs, railing posts, etc.). But a poorly installed carpet will not only look bad; it will also fail to perform the way the carpet should, and thus will require replacement sooner than it would have otherwise. Consider also that many warranties stipulate that the carpet must be professionally installed in order to be valid. So, spend the extra bit of money now to have it done properly, and save yourself a headache. Source: TheSpruce
Mistake #2: Forgetting to stretch the carpet
Carpet must be stretched as it's placed. This prevents bumps and humps that ruin the look of carpeting. Professional installers use power-stretchers to complete this task. If you can afford it rent this equipment or purchase it, make the investment because this makes the job much easier. However, you can stretch a carpet on your own with knee kickers. This is a bit more labor-intensive and takes longer.
Mistake #3: Working at a rush
Slowing the process down makes it as easy as possible to avoid mistakes. Take your time, measure twice and work slowly to install beautiful carpet. Test pieces of carpeting to make sure they fit before they place them, prep the for well and work slowly. If you avoid all the common carpet installation mistakes, you'll end up with a floor you can love. Source: DoItYourself
Mistake #4: Creating loose seams
Inspect the seams where the carpet meets the walls, baseboards, doorways or other types of flooring. If you see frayed or loose edges that aren't neatly tucked under the walls, floorboards or transitional carpet strips, the carpet isn't installed well. Carpet installers often secure edges with additional tacks, carpet tape, transition strips or adhesives to reduce the likelihood of carpet separating from the wall or unraveling at the corners. Contact the installer to repair any unsightly seams. Source: HomeGuides.SFGate
The money you invest on your flooring will be worth it if you leave the installation to the pros. Book an appointment with us for a free estimate!