When you are doing home improvement projects, the first thing that comes to mind is "what product or material should I use?" For flooring, there are many things to consider. Here are some of them: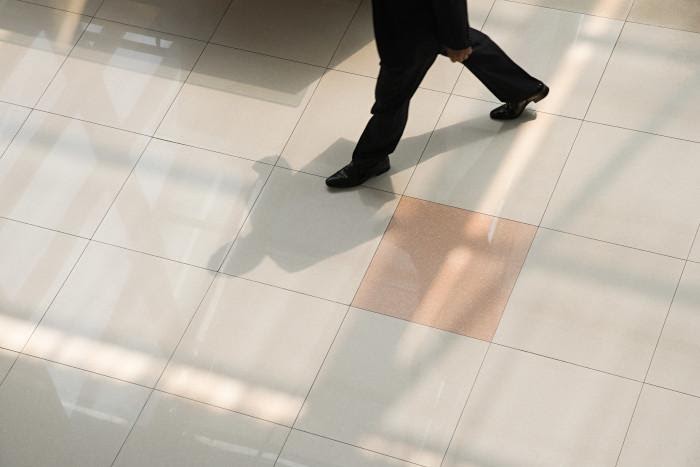 Shape and size
Square or rectangular tiles are no longer the standard. Tiles are available in every shape imaginable. Some interesting options include hexagonal, octagonal, circular, triangular and concave shapes. Keep in mind the final look you want to achieve. Choose darker colors for high traffic areas that are prone to more dirt. Source: DoItYourself
Color
Color influences the overall attitude of your room, which makes choosing the color of your tiles important.
Dark tiles add warmth, but make sure you have an open area and light to keep the tile color from overwhelming the palette of your living area. Consider chocolate brown, navy, or burnt-colored floor tiles in a large kitchen space.
To make a room look larger, choose lighter hues. Cream and pastel flooring tiles will make your narrow walkway or guest bathroom seem larger.
For areas with heavy traffic, consider variations of shades; a slight contrast on your floor tiles can help mask dirt. Mixed browns and tans, flecked tiles, or shades of gray and white are all options for busy areas of your home. Source: BuildDirect
Maintenance
Vacuuming or sweeping regularly will help keep your tiles scratch-free, while cleaning up spills quickly will help avoid staining. Manmade tiles can usually just be mopped with a mild detergent for floor tiles, but use warm water only for natural stone to avoid removing or dulling the seal, or damaging the stone's appearance. Terracotta tiles can also be resealed to maintain their soft sheen appearance. Source: RealHomes
Porosity
Another critical feature not to be missed is porosity. It is determined by the ratio of air holes to solids in a tile, which impacts the amount of water it absorbs. If you are installing tile in a moisture prone area, such as a bathroom, kitchen, mud room, laundry room, pay close attention to this rating.
Here are Porosity Classifications:
Impervious: water absorption of 0.5 percent or less. Recommended for use in the kitchen and especially bathroom.
Vitreous: water absorption of 0.5 percent to 3 percent.
Semi Vitreous: water absorption of 3 – 7 percent.
Non Vitreous: water absorption of more than 7 percent. This category is not recommended for floor use. Source: RemodelingCalculator
Want to figure out which type of tile will work best for your needs? We can help you figure it out. Call us!