When the weather outside is frightful and the chill isn't delightful anymore, you've got to stay safe and cozy inside your home without sacrificing your energy bill. Here are some tips to keep in mind: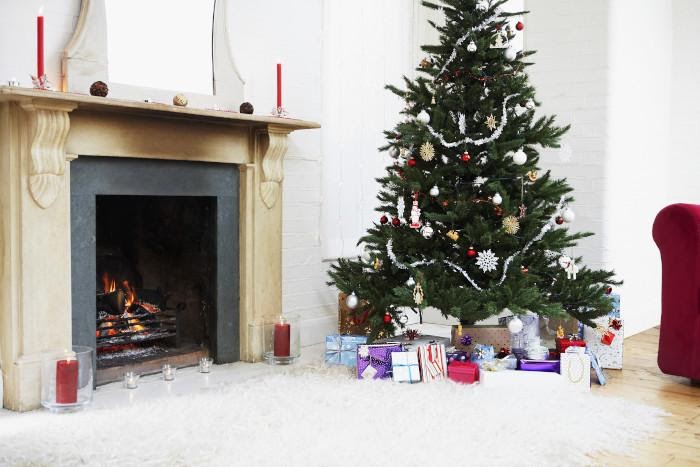 Use carpet with underlay
The carpet and underlay for flooring that you choose can also make a big difference on your home's insulation. According to the experts at Carpetright, getting the right underlay for flooring can save you as much as 15 per cent off your energy bills.
Jemma Dayman, Carpet Buyer for Carpetright tells us 'Underlay is often overlooked, but it's a really important element of the carpet-buying process. Not only does it insulate, it also provides cushioning, acts as a shock absorber protecting the actual floor itself, and as a sound barrier between floors.' Source: IdealHome
Think twice before lighting up the chimney
An open fireplace damper lets the same amount of heated air escape up the chimney as a wide-open 48-inch window lets out. Make sure your flu is closed when you don't have a fire going. In fact, it is a good idea to reduce the number of times you use your fireplace.
A roaring fire exhausts over 20,000 cubic feet of heated air per hour to the outside. Sure it feels warm by the fire, but every Btu that goes up the chimney is replaced by cold air pulled into the house elsewhere. And all that cold air has to be heated, a costly prospect. Source: ThisOldHouse
Bundle up
Many of us try to heat large spaces, which is inefficient and expensive. Try heating the person, not the house.
If everyone in the house is warm, the house itself doesn't need to be. Invest in warm slippers, robes and pyjamas.
Get an oversize fleece for nights on the couch. Spend a little more for a bedspread that retains warmth. These little luxuries will keep you considerably warmer for less. Source: HomesToLove
Leave the carpeting to us as you prepare for the holiday season. We'll get your soft and cozy floor ready for you. Call us today!