A great way to protect your carpet from regular wear and tear is to cover it with area rugs. Find out how you can make it more stylish and functional using the following tips: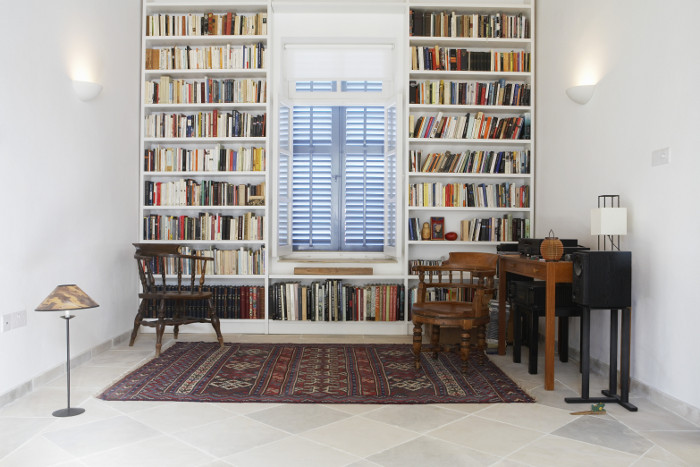 Safety
Just because your room has wall-to-wall carpet doesn't mean you have to forgo an area rug. Layering a rug over carpet gives your room a personal touch when you can't change the existing flooring. Plus, it's a great way to cover unsightly stains until you can replace the carpet.
The biggest concern with a rug on carpet is that it can ripple and bunch. You can solve that problem by anchoring your area rug under a piece of furniture like your couch or armchair. A carpet-to-carpet rug pad can also help with the bunching conundrum. It grips both the carpet underneath and the rug on top so your area rug always stays in place. Source: Overstock
Color
While rugs can bring in color or interesting patterns, make sure the colors work with the existing carpet. It can be tempting to pretend the carpet doesn't exist when covering it with a rug, but if you do this, you may end up with clashing colors that detract from rather than add to the harmony of the room. Rugs with bright colors can also tie the floor into the room's overall color scheme. Colors in a large area rug can be echoed in the curtains, decorations or upholstery. Source: TheSpruce
Texture
You can experiment with texture when placing rugs over carpet. A high-pile, nubby, or faux-fur rug can create visual and sensory delight, contrasting with a low-pile carpet and allowing you to bring in interesting surfaces that wouldn't work over larger areas of the floor. Textured rugs in bright colors or patterns can add an exciting punch to a neutral room, but high-pile rug in a neutral color is also a great way to break up a busily patterned low-pile carpet. Source: HomeGuides.SFGate
Are you trying to hide carpet stains and dents with a rug? Don't sweat it! We can help you to finally get rid of this. Call us!