When your child loves to move around and explore stuff, it makes them prone to accidents. One of the best ways to guarantee the safety of your toddler is to childproof your home. Here are some tips you should follow: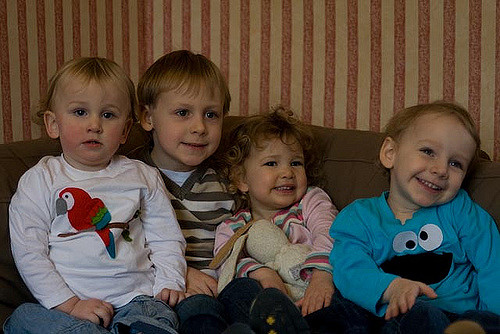 Image Source: Flickr
Ensure a soft landing
A clean carpet that is soft enough for babies to play on yet tough enough to withstand wear and tear from toddlers can be an invaluable addition to a baby-proofed nursery. A strong water and stain resistant underlayment may save money and frustration over the years. Source: DIYNetwork
Electricity and wiring
Most of us probably received quite a few of those outlet plug covers that you stick in the outlet at our baby showers. A safer alternative in your toddler's room is to install a safe plate for your electric outlet. Children learn quickly by watching you remove and replace the outlet covers when you vacuum or plug in a new clock, for example, and start to try to copy you. You may want to be a bit more secure in your toddler's room, when you aren't right there watching everything she is doing.
If you have a lot of wires in your toddler's room from the lamp, CD player, humidifier, etc. you may want to consider concealing the wires using a wire gaurd when you are toddler proofing. This can limit curiosity about "what happens when I do this?" that toddlers seem to fall victim of more often than not. it might just save a lamp from falling on her head.
Source: BabySleepSite
Avoid furniture from toppling
Time to secure your TVs and furniture — just in case. Use furniture straps to hold TVs, bookshelves, dressers, and other heavy furniture in place in any rooms where your child might be left alone, even for a minute. Don't put a TV on top of a dresser — the drawers can be used for climbing. Put corner or edge bumpers on any furniture with sharp edges. Source: WebMD
If your home, or at least your toddler's room, doesn't feature carpet flooring yet, then it's time to make a switch. We can help you pick the best carpet for your needs. Call us today!